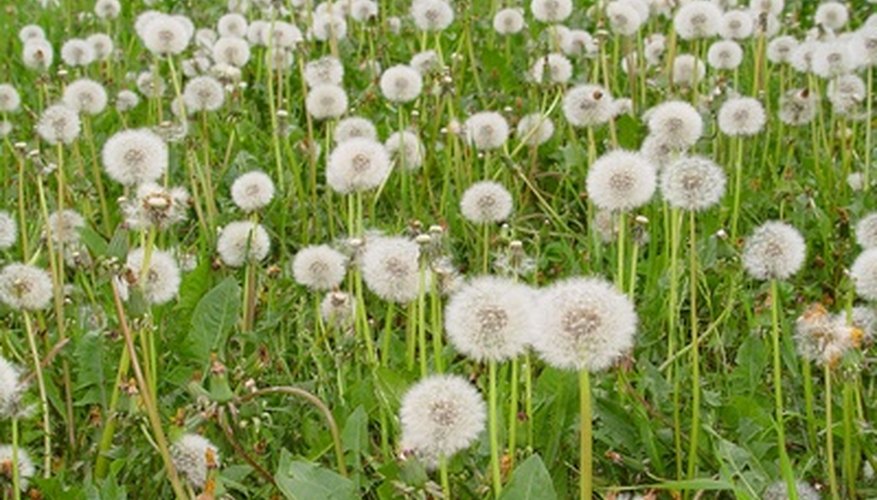 Helathy lawn grass is lovely, but it can require a lot of work to keep it green and free of weeds. If you've grown tired of the maintenance your lawn requires and are thinking about replacing that green carpet with something that's easier to take care of, you can easily kill your lawn without herbicides. Other types of grass are invasive species in many places and can form thick clumps of weedy patches where you want them least. Whatever type of grass you want to kill, some simple, natural methods are available.
Cut your grassy area as close to the soil as possible, using a lawn mower or a gas line trimmer.
Mix 1 gallon of 10 percent white vinegar with 1 oz. essential oil of orange in a large container, then transfer part of it to a spray bottle. Spray unwanted grass with this mixture during the warmest part of a sunny day for best results. Repeat this application every few days until your grass dies.
Flatten cardboard boxes, remove all staples and tape, then spread them over the grassy area that you want to kill. The book "Lasagna Gardening" describes this method in detail and reports that it is very effective in smothering grass and other plants you want to kill. If you want to plant on top of the cardboard, you can do it right away, after you pile layers of compost, grass clippings, fallen leaves, peat moss or other organic materials on top of the cardboard. The grass will not grow back through the cardboard.
Water your closely mowed lawn deeply by setting a sprinkler to run for 1 hour or longer, making sure you water the entire area. Then cover the area with a sheet of heavy clear plastic and secure the edges with bricks or rocks. This method of killing grass is called solarizing and it works best during the warmest 6 weeks of summer.
Things You Will Need
White vinegar

Orange oil

Spray bottle

Lawnmower or line trimmer

Cardboard

Clear plastic

Bricks or rocks
Tips
The vinegar/orange-oil spray works well on grasses that are growing in the cracks of sidewalks and pathways.

When you lay down flattened cardboard, overlap the individual pieces so no grass or soil shows through holes or between sheets of cardboard.