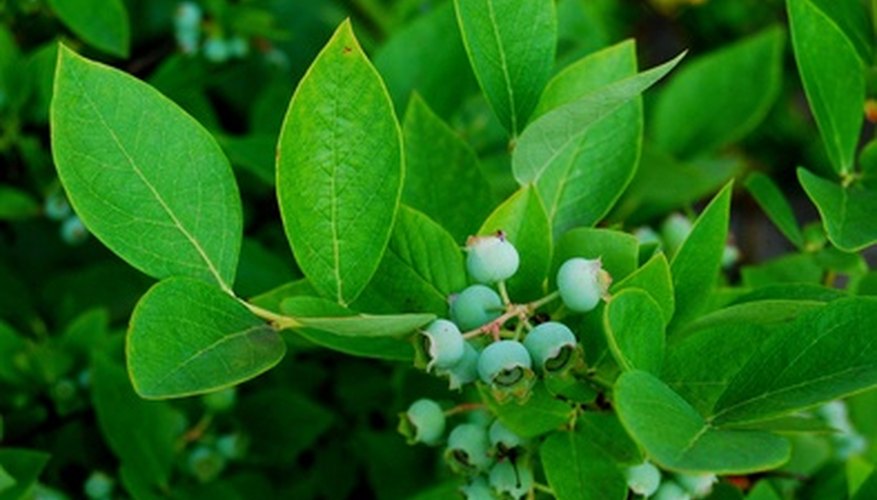 Blueberries, high in antioxidants, stain fingers and delight the palate. The bushes themselves add color to the landscape with bright red fall color, and birds often pick the small fruit faster than the gardeners do. An established blueberry bush has few pests and fruits reliably for the first several years. However, established blueberry bushes produce fruit on younger growth, and unpruned bushes become less productive as the seasons pass. Proper pruning ensures both healthy shrubs and healthy snacks year after year.
Look at the blueberry bush from all sides in early spring. Note broken, crossed or diseased canes and canes that are several years old. The University of Massachusetts Extension suggests gardeners mark canes 8 years old or older for removal. Visualize the shrub's structure without these branches. Blueberry bushes should be narrow at the base, with an open-vase-shaped form.
Remove diseased and broken canes first. Cut branches at a 45 degree angle, as close to the originating branch or crown of the bush as possible.
Remove two to three of the oldest canes. Older canes are an inch or more in diameter, and a healthy blueberry bush will have many canes to choose from. A mature blueberry bush, at roughly 8 years old, will have 10 to 20 canes of various ages, according to Dr. Marvin Pritts at Cornell University's Department of Horticulture.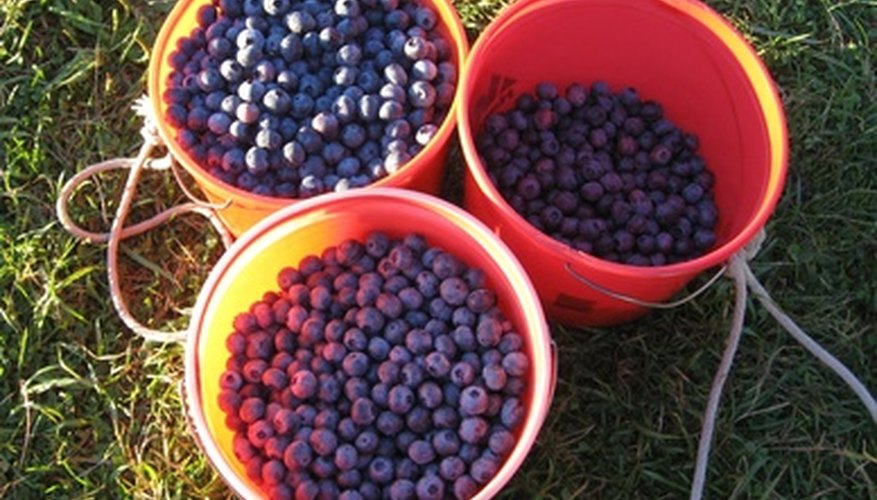 Remove crossing branches and branches growing close to the ground. Trim away twiggy growth to open the plant to sunlight and promote air circulation.