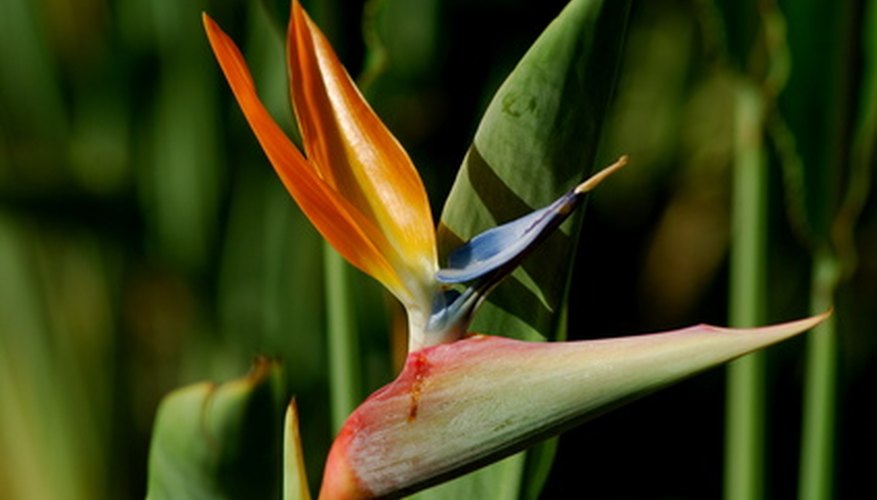 A bird of paradise plant (Strelitzia reginae), also called the crane flower, grows to form a clump of stiff leafstalks that stands 4 to 5 feet tall and 3 to 5 feet wide. It is an eye-catching plant with flowers that typically bloom year-round and resemble multi-colored birds. Bird of paradise is an evergreen perennial that does not require much pruning, nor does it need to be cut back to the ground each year like other perennials. However, to keep your bird of paradise neat and tidy, some cutting back is necessary.
Clean your hand clippers prior to using them, especially if you have previously used them on diseased plants. Dampen a cotton cloth with rubbing alcohol, mouthwash or an all-purpose household cleaner. Carefully wipe down the blades.
Cut off spent flowers near the bottom of the stalk. According to the University of Hawaii, they will remain on the plant indefinitely if they are not removed.
Prune any dead leaves, which also will remain on the plant until they are removed. Prune leaves near the bottom of the stalk.
Remove the debris after you are finished cutting it back. Add to your compost pile, throw it out or take it to your local yard waste facility.