Gardeners have used vines for centuries to add color and to form a growing expression of beauty. Vines can be broken into three categories: those whose stems grow and twine around objects, those that have tendrils that shoot out and wrap around objects to support it, or those that have roots that spread out to support it.
Twining Flowering Vines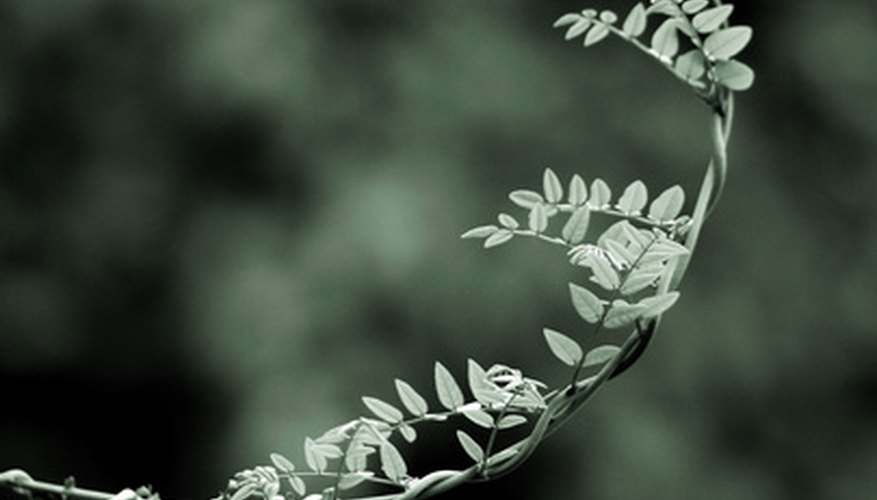 Cup-and-saucer vine, also called cathedral bells, grows on a heavy bunch of intertwining stems and produces white- or lilac-colored bell-shaped flowers. The hyacinth bean produces white and purple pea-shaped flowers, purple pods, and pea shaped foliage. The scarlet runner bean grows very quickly and is often used as a screen cover. It produces dark red flowers and green seed pods. Several varieties of wisteria exist, but all twist and twine as they grow aggressively in the landscape. They produce vivid clusters of violet and white flowers throughout the summer.
Clinging Tendril Flowering Vines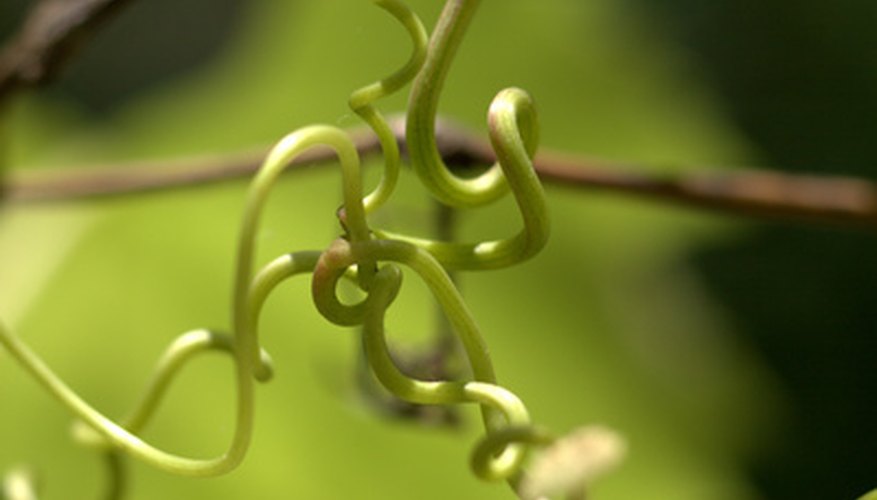 The balloon vine is an annual plant that has small, white flowers and a produces a puffy green seedpod that looks like an inflated balloon. The Black-eyed Susan is a thin, delicate vine that produces small orange blossoms with black centers. Another thin vine that appears very delicate is the cardinal climber, which produces small red blooms. The foliage of the cardinal climber is feathery, much like the cypress vine, which produces white flowers throughout most of the season.
Clinging Root Flowering Vines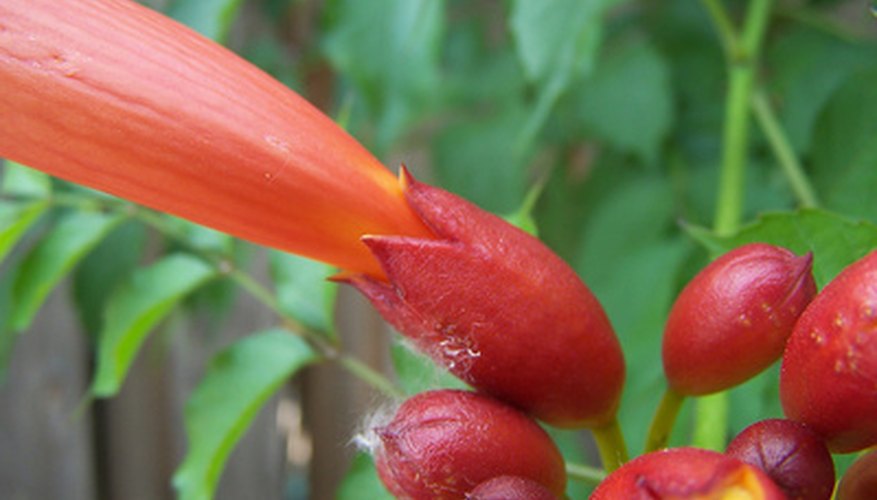 Climbing hydrangea produce white flowers that usually start blooming in June. The older the vine, the redder its vines become, which provide touches of red in the winter landscape. A popular vine with thick, dense foliage is the trumpet vine, which sports bright orange red flowers shaped like trumpets throughout the summer. Trumpet vine grows well along fences and anywhere that the heavy plant gets firm support.