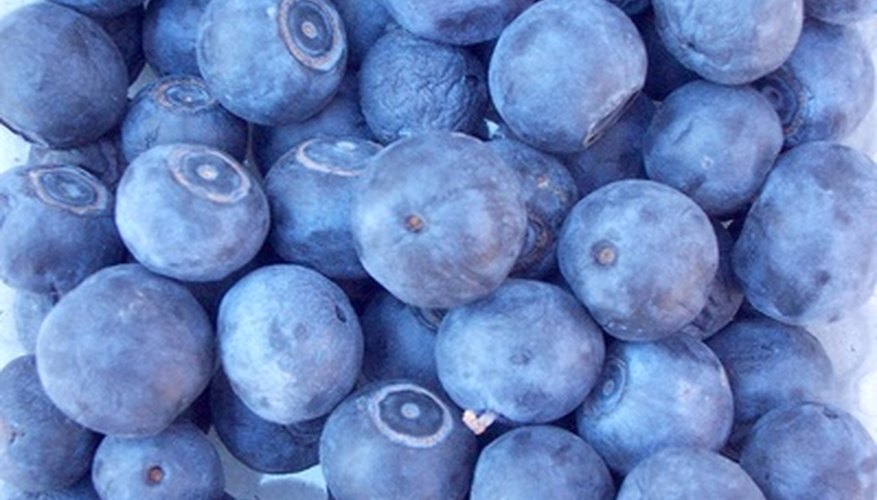 If you enjoy developing your own home garden, consider adding blueberries to your landscape. Not only does this berry make a striking addition to your property as a hedge or single potted plant, but also the summer fruit that these plants produce may be enjoyed in various foods and drinks as well as on their own. Before you grow your blueberries, take steps to germinate the berry seeds so that they successfully grow into thriving plants.
Place the blueberries in a container and leave them in your freezer for at least 90 days. The cold environment breaks the hibernation cycle so that the seeds are ready to sprout.
Remove your berries from the freezer and allow them to thaw. Once thawed, place 1/2 to 3/4 cup of the fruit in a blender.
Fill the blender 3/4 full of water and run it at the highest speed for 10 to 15 seconds. Let the blended mixture sit for five minutes.
Pour off the blueberry pulp on top very slowly and then add some fresh water. The seed remains at the bottom while the new water makes the pulp float to the top again. Continue to pour off the pulp and add fresh water until just the seeds on the bottom are present.
Position paper towels on a colander or sieve and slowly pour the remaining mixture in the blender on top to catch the seeds. Remove the seeds and place them on a plate to dry.
Fill a planting container with moist sphagnum moss that is finely ground. Spread the blueberry seeds on top and cover them with a shallow layer of moss.
Place the planting container in an area that maintains a temperature of 60 to 70 degrees Fahrenheit and keep the moss moist at all times. Cover the container with newspaper or plastic wrap and poke a few holes on top to help keep the moisture in and allow for air flow.
Check for plant parts pushing through the soil each week. Blueberry seeds typically germinate between two weeks to one month.