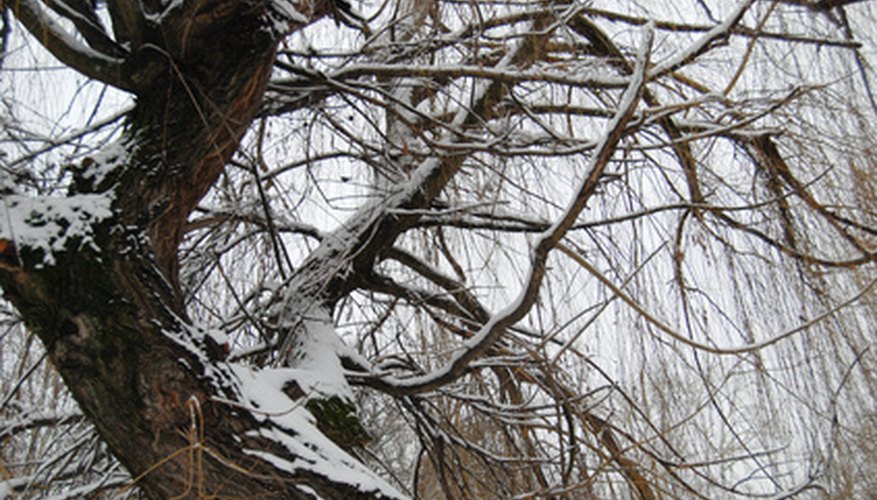 If you have vining plants, you need to support them. A simple trellis is an easy way to do this–and it may only call for things already around your home and garden. Use pretty branches that have fallen down from a tree on your property, if you have them in the right sizes. Bamboo canes can be purchased from many garden supply centers, and are a beautiful and renewable source of strength. Lash either kind of supports together for a strong, unique and simple trellis design.
Measure the space where you want to put your trellis. Determine the width and height that the finished trellis should be.
Choose between two easy trellis shapes: grid-style (like a tic-tac-toe board) or fan-style. Consider your branches or canes to see which style they lend themselves to. Leave at least 6 inches of uncrossed supports at the bottom so you have something to pound into the ground.
Measure and cut the branches or canes to fit your trellis design. Cut grid-style trellis pieces to the same length. Cut fan-style trellis pieces so that the main supports are uniformly tall, and so the crosspieces are longer for the top and shorter for the bottom.
Place the pieces for your trellis on the ground as it will look when complete. Make sure you are not missing any pieces. Adjust any pieces as necessary.
Lash the pieces together at the places where they intersect. Begin in a corner and work your way over along the crosspiece, securing it to the supports as you go. Continue in the same manner along the other crosspieces.
Pound the completed trellis into the ground with a mallet. Be gentle, but firm, with your strokes.