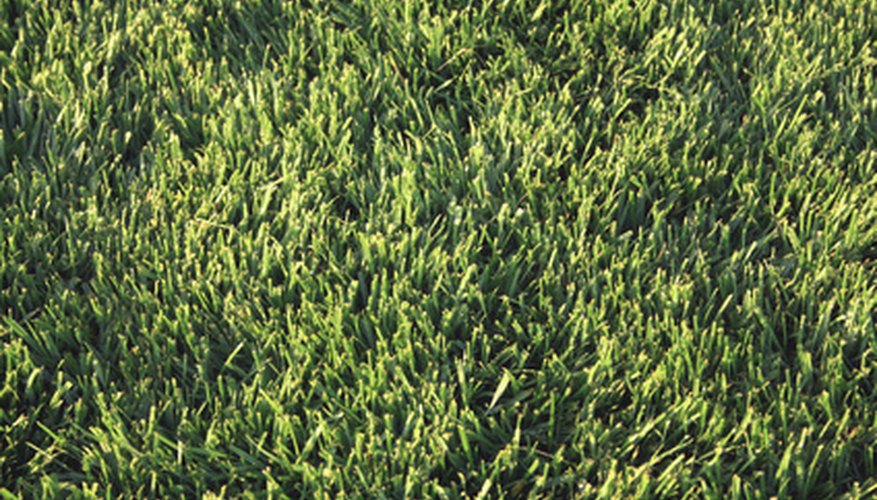 Unattractive, patchy lawns need help, and sometimes regular watering and fertilization is not enough. In these cases, a new lawn is needed. While you might be able to seed the bare patches and fill in some areas with seed, it is difficult to match existing lawn. Better to lay new sod, replacing the old grass. The keys to a beautiful new lawn lay in preparing the area and the actual laying of the sod.
Area Preparation
Remove the top layer of lawn, roots and soil with a flat shovel or de-soding machine, (available at rental stores). Sod requires a well-tilled area in which roots can bind with soil easily, so the old grass must be taken up.
Spread a 2-inch layer of compost over the area to be planted.
Till soil and compost deeply with a roto-tiller, (available at your local rental store), to create a nutrient-rich topsoil.
Rake over tilled area, smoothing out all the clods and clumps, and leveling out the planting area, about 1 inch below the level desired for the finished lawn.
Soak the entire area until moist, but not soggy.
Laying Sod
Roll out new sod over the cultivated area. Begin along one edge, laying each length of sod in a straight line, with ends firmly butted against one another to form a row. Stagger each row, so that where length ends meet on each row are not aligned, and row edges are snugged up against one another, leaving no gaps.
Cut odd-shaped pieces of sod to fit curved edges with a razor knife, just as you would when laying carpet.
Roll over the newly laid lawn with a sod roller to firm root and soil contact, speeding the knitting of roots with soil.
Saturate newly planted lawn and maintain moisture with regular watering until roots become established and new growth is visible (at least one week).