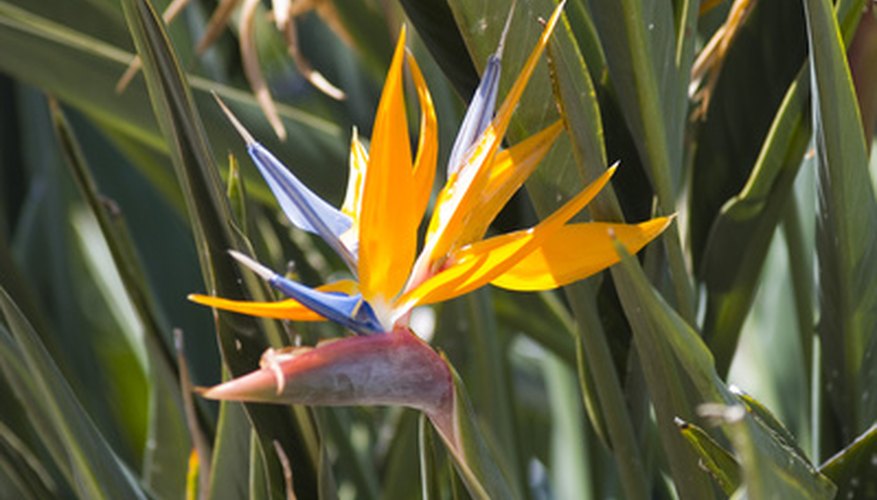 bird of paradise image by Wendy Hotalling from Fotolia.com
Bird of Paradise, a beautiful plant with a flower that looks like the head of colorful bird, is native to South Africa but can grow in other hot, humid places like Florida or Hawaii. To keep these flowers looking their best during the blooming season, you need to know how and when to keep them watered.
Plant Bird of Paradise in well-draining soil for best results. Each plant needs about 6 feet of space around it for good growth and multiple blooms.
Water often in the winter months to promote growth and flowering. Mulch will seal in moisture so the plant retains what it needs, including nutrients.
Use a water hose to saturate the plant almost daily and keep the ground damp. Mound dirt in a circle around the flower to keep water from flowing away from the plant. Make the circle about 10 to 12 inches out from the plant's stalks. Do not overwater, however. As long as the dirt remains damp, Bird of Paradise will grow and bloom.