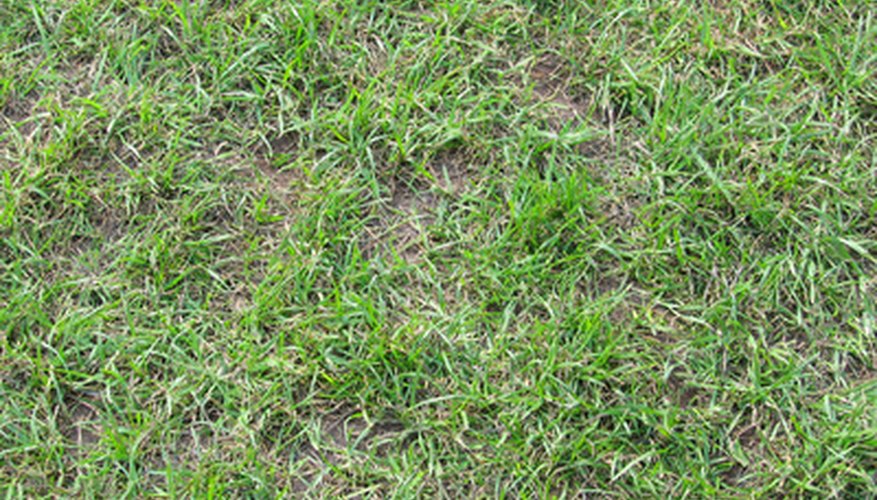 It is important to reseed a lawn every few years. It takes about five years for the growth of grass to slow down. This causes weed growth and gaps in between blades of grass. Reseeding your yard every three years will keep the grass looking its best--lush, vibrant and thick. The best way to reseed a grass lawn involves site preparation and follow-through.
Cut the existing lawn as close to the ground as possible. Set the lawnmower to its lowest setting. Collect or bag the clippings.
Rake the existing lawn and remove all debris, such as rocks and sticks. Grass stubble and soil should remain. The grass seed needs direct contact with the soil to form roots. Seed won't germinate if it's on top of grass clippings or debris.
Apply the grass seed using a hand spreader or mechanical spreader, depending on the size area you are reseeding. Follow the instructions on the label to determine how much seed to spread.
Rake the grass seed gently with the back of a metal rake. Cover the seed with a light coat of soil.
Water the area lightly with a sprinkler on the oscillating setting. Make the ground moist but not soaking wet. For two weeks, water the seed twice a day.
Mow the grass when it reaches three inches high. Cut it down to two and a half inches.
Things You Will Need
Mower

Rake

Grass seed

Mechanical or hand spreader

Water

Sprinkler
Tip
Wear gloves when handling grass seed.
Warning
Don't walk on the lawn until the new grass seed has become established.