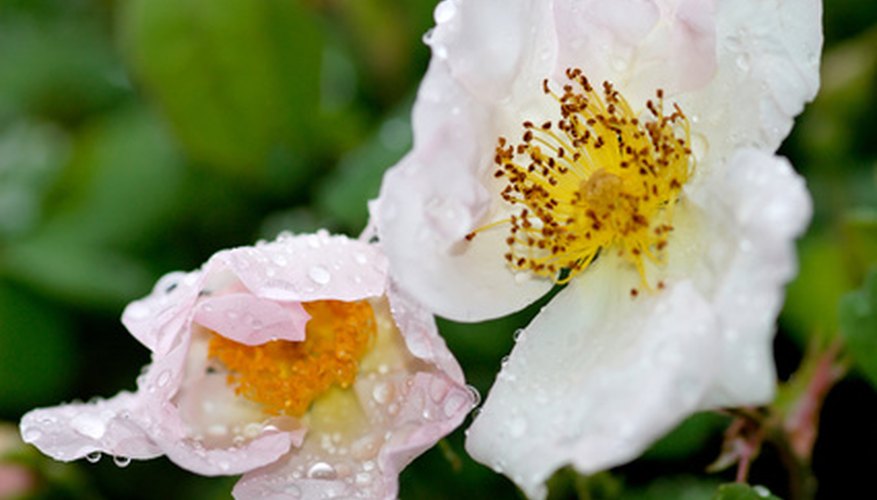 Indian hawthorn (Raphiolepis indica), a native of Southern China, is an evergreen flowering shrub in the rose family. It grows from 4 to 5 feet high. It has a 4-foot spread in a mounded shape. In the spring the Indian hawthorn blooms in white to dark pink flowers that make way for dark berries in the fall. Hardy to USDA zones 7 to 10, the Indian hawthorn requires little care. Pruning is rarely necessary. Should you need to do some light pruning, spring is the ideal time.
Prune when you want to improve your plant's form. Cut back any stray shoots that extend beyond the Indian hawthorn so that they are even with the plant.
You need to prune to remove any diseased or damaged stems, according to the University of Florida. Cut them back to the branch from which they originate.
Remove all pruning debris from the planting bed and rake the soil to the dripline. This is the tips of the longest branches.
Fertilize after pruning with a fertilizer for acid-loving plants, such as azalea food. Apply the fertilizer according to package directions. Water the plant after fertilizing.
Things You Will Need
Pruning shears

Rake

Fertilizer