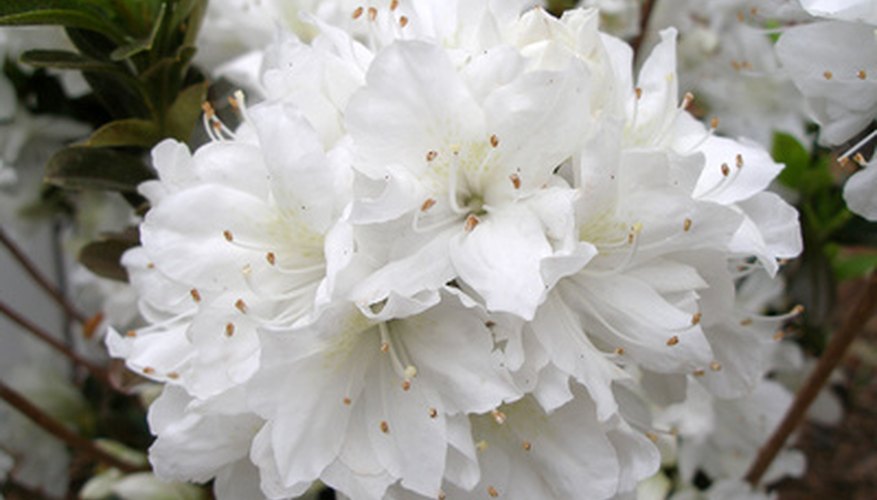 When facing a bare garden, it can be hard to know which plants to choose. There are many flowering plants available that will thrive in each gardening zone. When deciding which flowers to grow, it can be helpful to think about their lifespan and foliage.
Annuals
Regardless of how long their blooms last, annual flowers will not live in the garden for more than a year. Annuals are often used in containers, window boxes or flower beds to create intense color during the spring and summer. Common flowering annuals include marigold (Tagetes spp.), a brilliant orange or red flower; black-eyed Susan (Rudbeckia hirta), a heat-tolerant bright yellow flower; and pansy (Viola x Wittrockiana), a low-growing flower available in a range of colors and patterns.
Perennials
Perennials are any plants that live at least three years. Plants that live between one year and three years are often called "short-lived perennials" or "biennials." Many perennials "die" in the winter and regrow the following season. Some perennials are grown as annuals, meaning they are grown for a year and then thrown away or left to die in the ground (usually because of heavy frost). Popular perennial flowers include the bushy, wildlife-attracting "butterfly weed" (Asclepias tuberosa), the richly colored "scarlet hibiscus" (Hibiscus coccineus) and the common houseplant "amaryllis" (Hippeastrum hybrids).
Evergreens
Evergreens, which stay green year round, can be shrubs, trees, or vines, annuals or perennials. Some common types of flowering evergreens include the exotic "red passionflower" vine (Passiflora racemosa); the heavily fragrant "confederate jasmine" (Trachelospermum jasminoides); and the bright-colored "azaleas" (Rhododendron spp.).