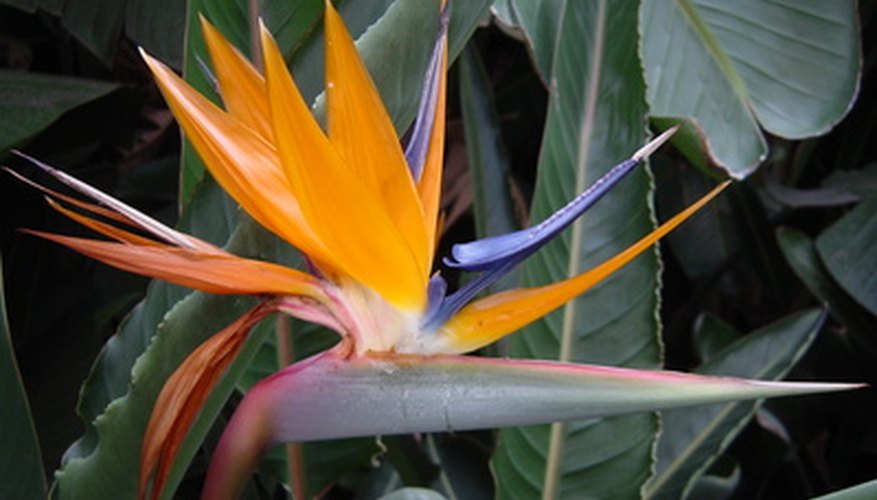 Bird of paradise (Strelitzia reginae) is a South African native and a close relative of the banana plant. Bird of paradise is generally grown as a focal point in the residential landscape and is prized for its interesting flowers that resemble the head of a tropical bird. Bird of paradise can produce over 30 flowers per season, according to horticulturists at the University of Florida, and the blooms are long-lasting as cut flowers. The bird of paradise can become quite large, and many gardeners prune to keep the plant to within a manageable height. Prune the bird of paradise in early spring.
Cut off dead leaves and flowers frequently, as these provide an environment for pests and fungus. Remove bird of paradise leaves that become torn and tattered in high winds. Cut the leaves back to the ground.
Prune the entire plant to one-half its height if you wish to control its size.
Remove all pruning debris from the planting bed and water the bird of paradise until the water puddles at its base.
Add a fresh, 3-inch layer of mulch, spread to the plant's drip line (the tips of the widest part of the plant), completely surrounding the plant.