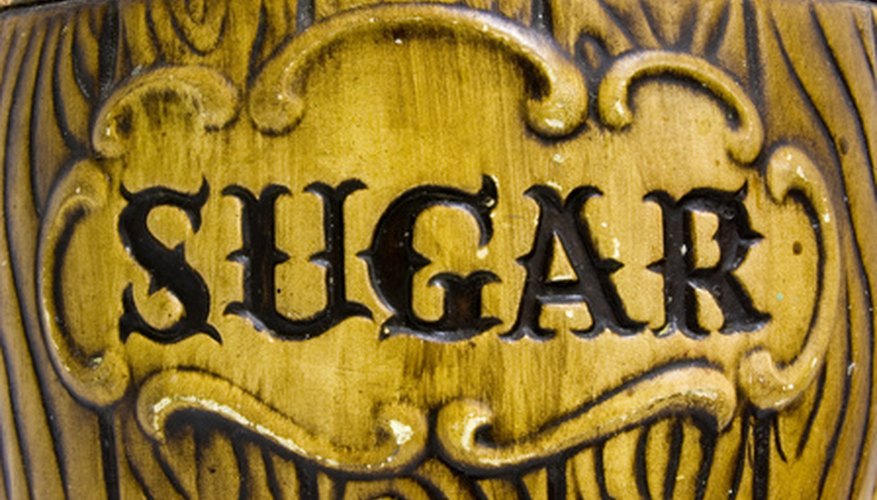 Stevia is a sweet herb that is sometimes called sugarleaf. It's native to Central and South America but is cultivated commercially in Malaysia and other countries. The website Stevia Café reports that this herb is 100 times sweeter than sugar, has no calories and has long been used in its native regions with no reported negative side effects. The fastest, easiest way to grow stevia is from bedding plants, which you should be able to find at local nurseries that have a large selection of herb plants.
Growing Malaysian Stevia
Mix the soil in a sunny spot with one third of its volume of organic compost before you plant your stevia in spring.
Dig a planting hole slightly larger than the root system of your plant. Set your plant or plants into their planting holes about 18 inches apart and then fill the hole with additional soil/compost.
Water thoroughly, until the soil is saturated. After your first watering, wait about one week before you water again. Check the soil by poking your finger into it about 2 inches deep—if it feels dry or slightly dry, saturate the soil again.
Spread mulch consisting of wood chips or other organic material over the soil surface at least 2 inches deep before the warmest months of summer arrive.
Fertilize your stevia with a low nitrogen fertilizer, according to the website stevia.net. This site adds that organic fertilizers, such as compost, are good for stevia because they release nitrogen slowly.
Prune flowering tops when they appear to encourage bushiness. The flowertops are fine to use to sweeten teas and recipes. In fall, before your first frost, cut your plant back to within 4 inches of the ground.
Things You Will Need
Bedding plant(s)

Organic compost

Shovel

Wood chips

Low nitrogen fertilizer
Tips
Wait until your soil is at least 50 to 60 degrees F before planting your stevia.

To use stevia, make a tea with fresh plant parts, including flowertops, by pouring 1 quart of boiling water over about ½ cup of fresh, chopped plant parts. Allow to steep for 20 minutes, strain and then add the liquid mixture to recipes that call for sugar. Stevia can have a bitter taste if you use too much, so search for recipes that use stevia and experiment with amounts to find what satisfies your tastebuds. You can also dry stevia in a warm, dark, dry, well-ventilated area, crumble the dried plant material into a powder and then use it in recipes.

Stevia is frost tender, but if you mulch your plant heavily in fall, it might come back from the roots the following spring.

Malaysian stevia grows well in pots. Make sure your container has a drainage hole.
Warnings
The U. S. Food and Drug Administration has not approved stevia for inclusion in prepared foods. Consumers in Japan, however, have used it since the 1980s and no toxicity or adverse health effects have been reported.

Do not over water stevia because the roots can rot, causing the plant to die.