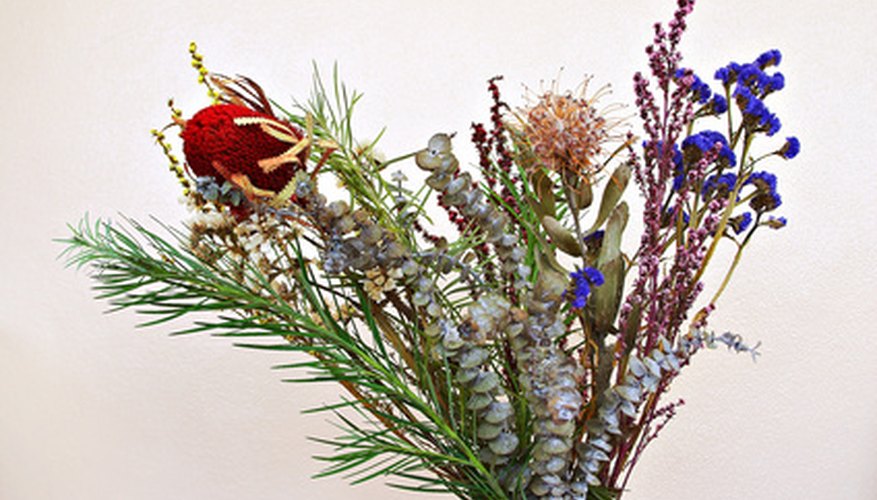 Fresh flower bouquets hallmark special occasions and decorate your home surroundings. Whether you want to preserve a gift bouquet, or an arrangement of flowers picked from your garden, drying them allows you to easily preserve the shape and most of the color of the blossoms. An easy task to complete, drying a flower bouquet only requires a few household items and about a week to cure.
Insert the blossom end of the bouquet into the a paper sack, allowing the stems to protrude from the sack's opening.
Bundle the bag around the stems of the bouquet.
Tie a 12-inch length of twine around the bag and bundled stems.
Tie the loose end of the twine around a 3-inch long nail.
Hammer an inch of the nail into a beam on your porch, or another structure in which you don't mind nailing. An outbuilding or wooden clothesline also works. Alternatively, you can tie the loose end of twine to a decorative plant hook or cupboard door handle in your kitchen.
Allow the fresh flower bouquet to hang upside down for approximately one week.
Put the dried floral bouquet in a vase for decorative effect, or use the dried blossoms for your choice of crafts.