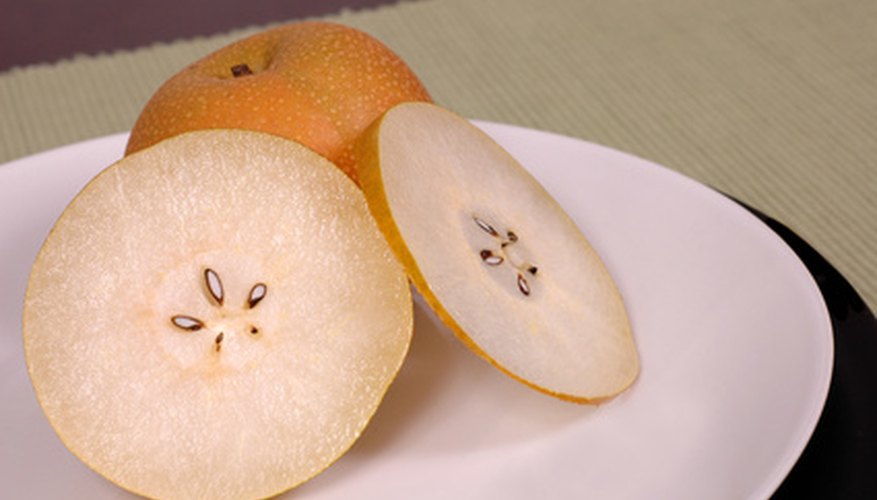 There is one major difference between all Asian pear varieties and European pear varieties: how they ripen. European pears must be picked and sent to market while they are not yet ripe. Leaving them on a counter at room temperature allows them to ripen, much like bananas or apples. Asian pears, however, must be fully ripe before they are picked. They will not ripen any further once they have been removed from the tree. Discerning whether or not they are ripe is therefore key.
Smell the pear. Sniff all over to detect whether it smells strongly of pear.
Touch the pear all over. Rub it gently but do not squeeze; ripe Asian pears will be firm, similar to unripe European pears.
Look for insect damage. Ensure that anything you are smelling is not coming from harm wrought by unwanted Asian pear pests.
Take a bite. Flavor should be strong and slightly sweet; flesh should be firm and juicy if the pear is ripe.