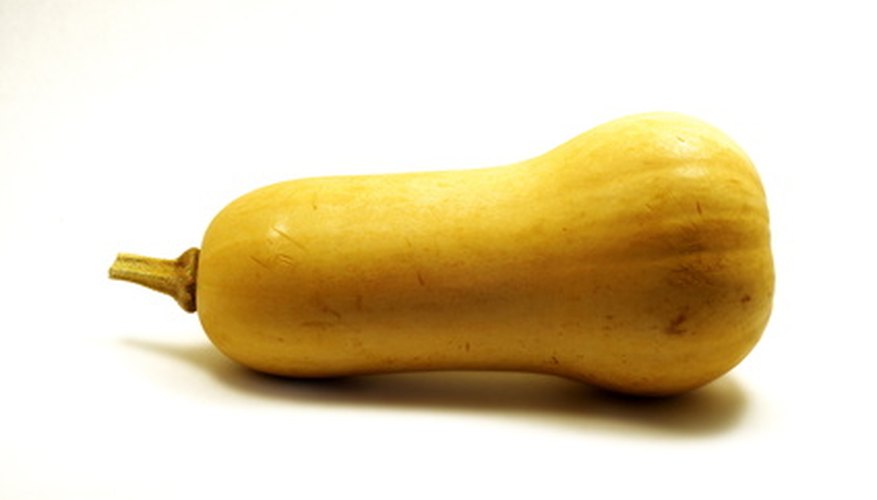 Instead of buying butternut squash and other types of winter squash in a grocery store, raise your own crop of fresh butternut squash in your backyard garden. Butternut squash is one of the most popular vegetables grown at home, according to Iowa State University. Though there are many varieties of butternut, all can be started from seeds and will have fruit ready to harvest within 100 days of planting.
Prepare a garden site in full sun and well-drained soil. Use a spade or mechanical tiller to breakup the dirt into fine clumps to a depth of 6 to 8 inches. Amend with 3 to 4 inches of compost--compost conditions the soil and helps conserve soil moisture--and fertilize with an all-purpose garden fertilizer. For winter squash like butternut, Iowa State University recommends spreading 1 lb. of 10-10-10 fertilizer for every 50 square feet of gardening space.
Bury each butternut squash seed approximately 1 inch below the soil's surface and separate them by 36 inches. If you're growing more than one row of squash, separate the rows by 5 to 8 feet.
Water the gardening site twice a day to keep the soil surface moist. The butternut squash seeds will typically germinate within one to two weeks.