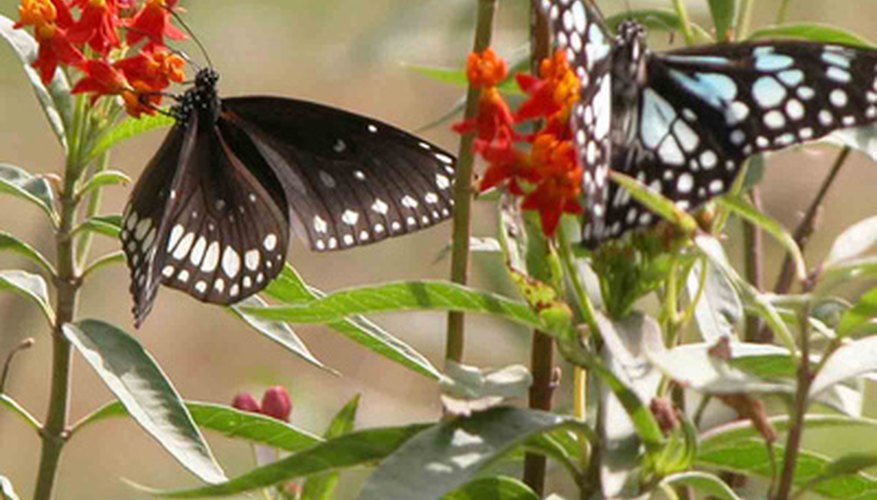 In early summer, after the glut of springtime daffodils and hyacinths and cherry and dogwood blossoms have faded, perennials begin to show their worth. Gardeners who want flowering plants throughout the bulk of the season but who also don't want to go through the ordeal of setting out petunias and geraniums each year have a huge variety of options, from the well-known black-eyed Susan to the lesser-known but spectacular butterfly weed.
Black-Eyed Susan (Rudbeckia hirta)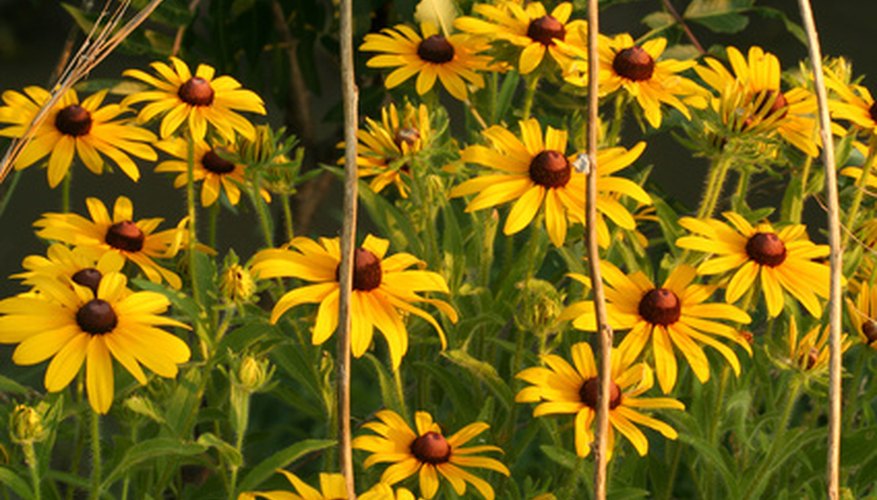 When in doubt, plant a real garden flower workhorse: the black-eyed Susans. Bright yellow flowers with dark brown to black centers appear in May and continue through October. These perform best in bright, sunny locations and are exceptionally well-suited for dry or drought-prone sites.
Blanketflower (Gaillardia pulchella)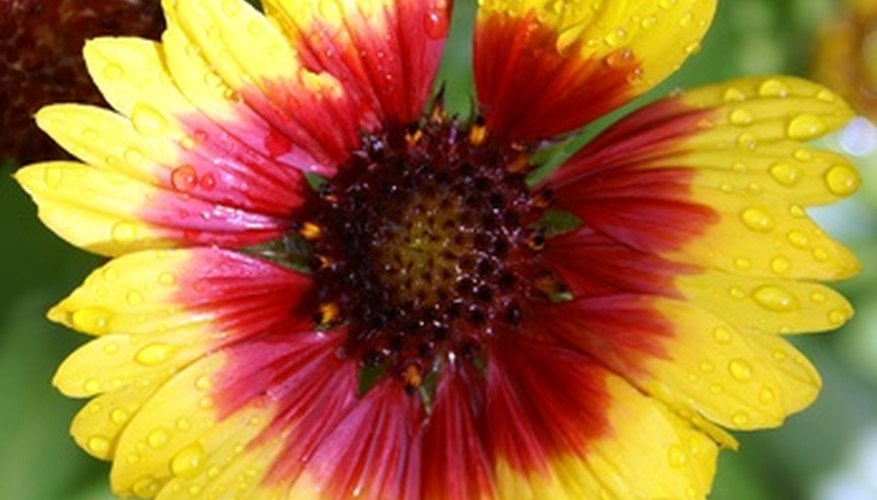 Seen frequently growing wild along beach dunes, blanketflower — also known as Indian blanket — produces its brightly colored orange, red, yellow and black blossoms from May to October. Gaillardia grows best when allowed to creep, making for an interesting, dense herbaceous ground cover.
Bluestar (Amsonia ciliata)
This pale blue-flowered native performs best in sunny, sandy sites with light afternoon shade; given these conditions, the plant puts on spectacular flower displays from April to November. Bluestar is clump-forming.
Butterfly Weed (Asclepias tuberosa)
This member of the milkweed family performs best in sandy, well-drained soils and begins producing its orange lantern-shaped flowers in May, continuing flower production through October. Not surprisingly, butterflies love this plant, which is also an important food for the larvae of the swallowtail butterfly.
English daisy (Bellis perennis)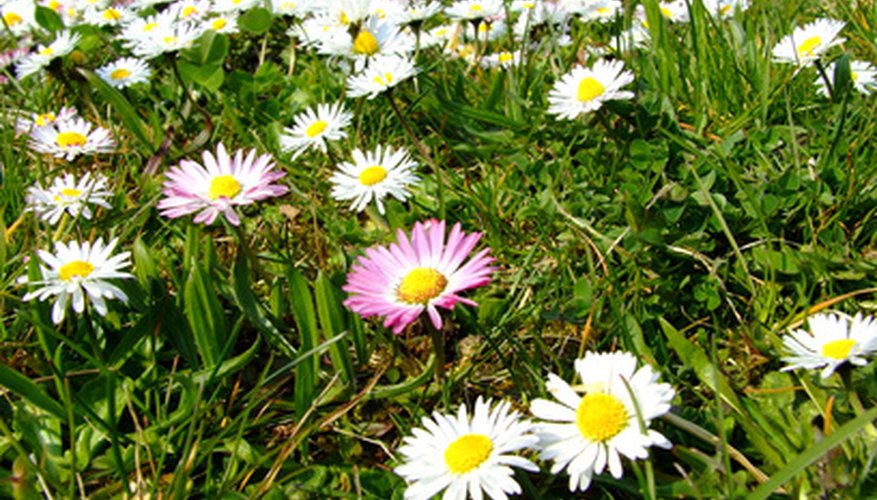 This edible flower is used in teas, salads and as a garnish. The white-to-light purple blooms persist from April, when they first appear, to September or later, preferring colder climates. Plants perform best when situated in moist, sunny locations.
Grassleaf Coneflower (Rudbeckia graminifolia)
Related to black-eyed Susans, this Florida native wildflower produces dark orange-red flowers from May through September on tall, thin stalks. Flower petals are smallish, but the central cone is protuberant and rather impressive. Grassleaf coneflowers prefer moist, slightly shaded sites.
Maryland Meadow Beauty (Rhexia mariana)
This petite native plant produces light pink flowers from May to October, preferring somewhat shaded boggy or marshy sites. In the wild, they are found growing along woodland borders, in roadside ditches and in meadows.
Passionflower (Passiflora incarnata)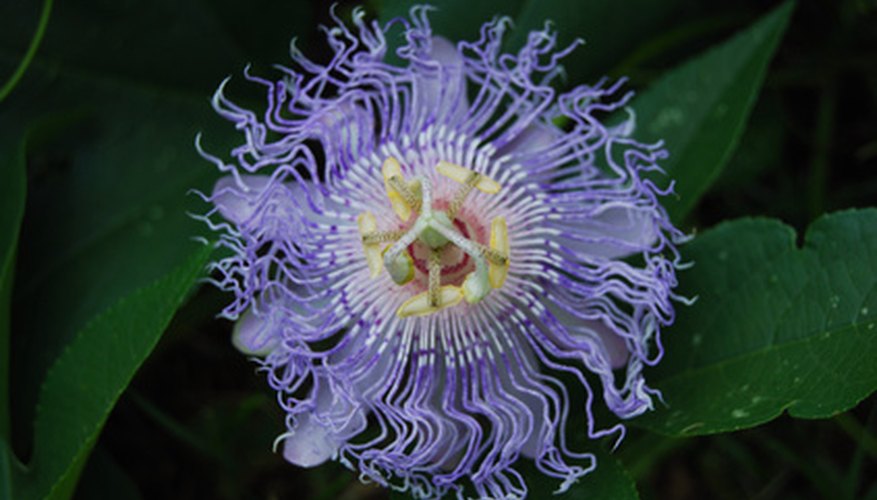 The native purple passionflower is a twining, perennial vine that flowers profusely from April through September. The distinctive pale purple flowers are a favorite of bees and hummingbirds, and the fruits that develop afterward are edible.
Purple Coneflower (Echinacea purpurea)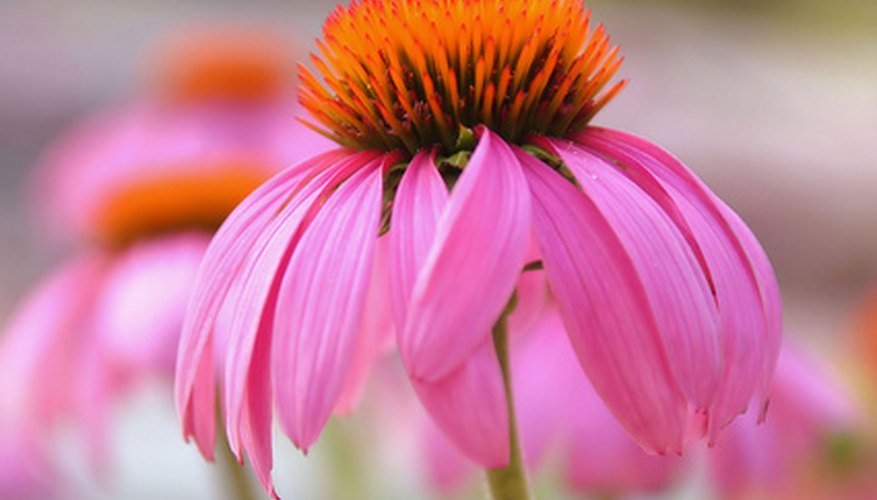 The purple coneflower is regarded in many gardens as a powerhouse bloomer, flowering from May in the Deep South to through September or later. Coneflowers may not begin blooming until June in colder climates. Bees adore the flowers, which in the species plant feature a tall orange "cone" surrounded by pinkish-purple petals. Many cultivars exist with flowers in every conceivable size, color and shape.
Scarlet Bee Balm (Monarda didyma)
Many different selections of this plant exist, featuring flowers in red, pink, white and purple. In colder climates, flowers may not appear until July, but in most places bee balm flowers from late May or early June through September. Flowers attract bees and hummingbirds, and the leaves make an excellent tea. The plant mildews easily when placed in a less-than-sunny location.