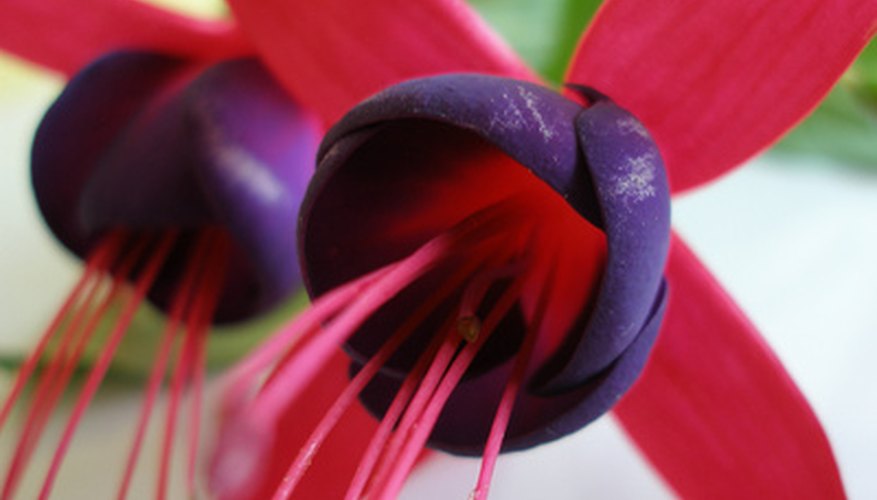 Direct sunlight exposure is often not recommended for many plants, especially tropical foliage plants, because the harsh rays of the sun can scorch the delicate leaves of the plant. For some plants, however, direct sunlight is not only recommended but necessary for proper blooming. These plants thrive in hot, sunny conditions and will not grow well if placed in partial shade. Flowers that need direct sun should be exposed to at least six hours of sunlight per day, according to information published by the University of Illinois.
Strawflower (Brachteantha bracteata)
Strawflower is a "major heat-lover," according to information published by the University of Illinois. The attractive blooms look as if they are fashioned with straw, giving rise to the plant's common name. The flowers of Strawflower range from a bright, almost neon yellow to a more subdued, buttery yellow. This annual grows to about a foot tall and does well in United States Department of Agriculture (USDA) growing zones 8 through 10.
Red Valerian (Centranthus spp.)
This flower is unusual in that it requires direct sun exposure in order to thrive, but grows best in the cooler, temperate regions of USDA hardiness zones 5 though 8. Centranthus flowers feature attractive, slender, gray or blue-green foliage and masses of heavily-scented pink, white or red flowers. In addition to its beauty and fragrance, this flower attracts butterflies. Deadhead (pluck or cut off) spent blooms to encourage re-blooming.
European Upright Fuchsia (Fuchsia x hybrida)
Fushias are desirable for their graceful, pink and purple blooms, but many cannot tolerate full sunlight. The European Upright Fuschia has an upright growing habit and an outstanding tolerance of direct sunlight and high-heat conditions, according to information published by the University of Illinois, but the soil must be kept moist at all times. This fuchsia grows best in USDA growing zones 7 through 9.
Blanket Flower (Gaillardia)
Gaillardias thrive in direct sunlight and have the added benefit of being able to grow in sandy soils, making them an excellent choice for hot, cold areas. These flowers come in a variety of bright colors and sizes and make great cut flowers. Deadhead to increase blooming, but stop deadheading in August so the plant can re-seed itself.