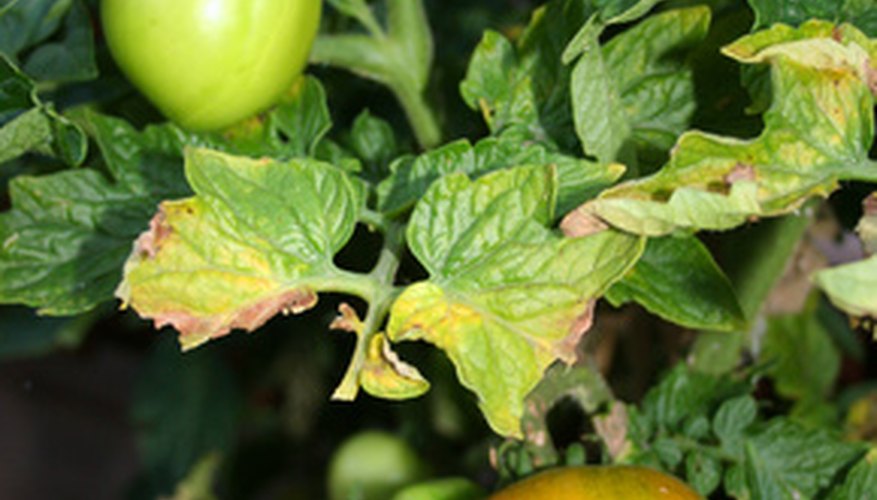 Planting tomatoes in a grow box is ideal for extending your growing season by starting indoors in colder climates and then moving the box outdoors. Gardeners can purchase grow boxes or put together simple ones using terra cotta pots, wooden planters or even plastic storage containers. Grow boxes are self-contained growing environments that need little maintenance and allow an almost full-proof method of watering for new gardeners.
Instructions
Assemble your grow box. Grow boxes are different; follow the directions provided by the manufacturer. If you created the box yourself, put all the components together.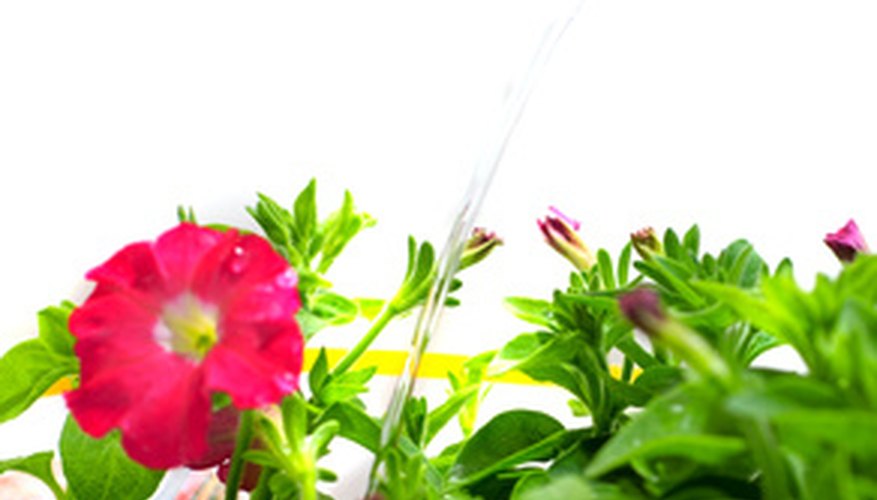 Set the grow box in the location where you will grow your tomatoes. If you plan to move the grow box during the season, place the box on casters or a cart with wheels. The box will be heavy when filled with soil.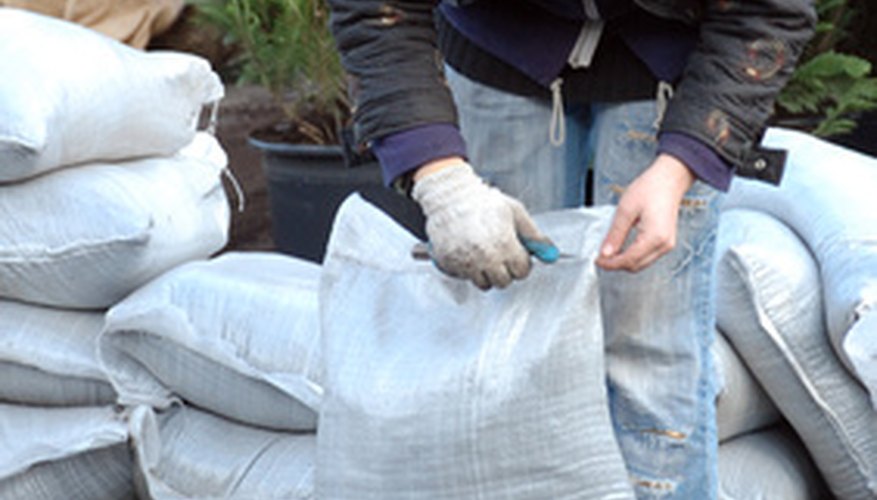 Fill the grow box with potting soil. Depending on the style of your grow box, there might be a specific opening to pour soil into. But regardless of style, pack the soil down well.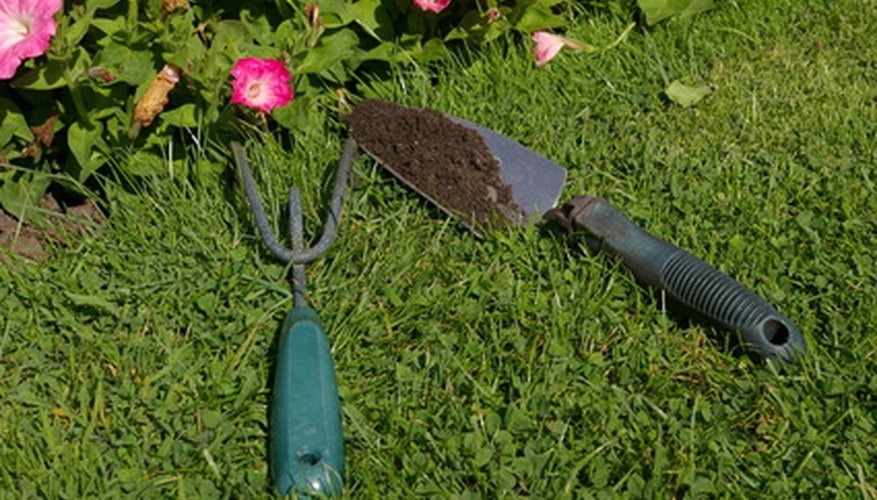 Using a hand spade, make a 3-inch trench in the center of the soil.
Fill the trench with 2 cups of dry 15-5-10 fertilizer. Cover the fertilizer with soil. Water the grow box from overhead using a hose with a light spray.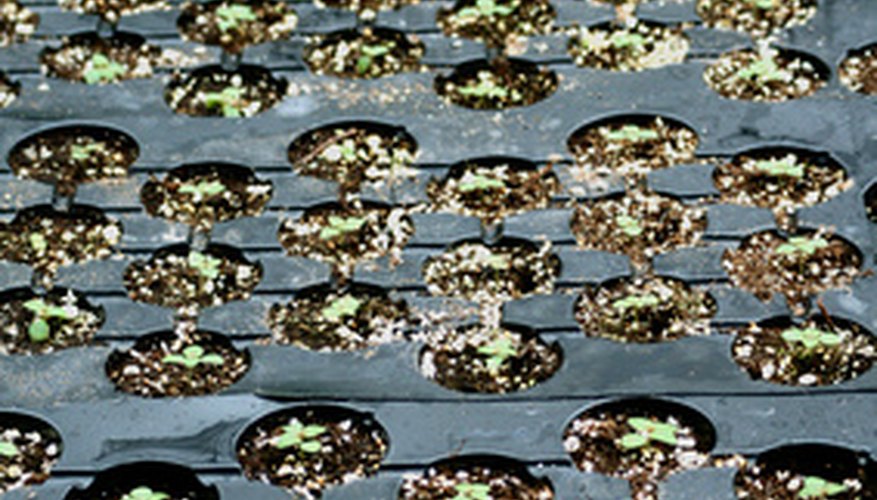 Cover the soil with a trash bag. Hold it in place using clips or clothes pins. The plastic keeps soil moist and, if outdoors, prevents rain from washing away nutrients. If your commercially purchased grow box has a lid, use it instead of the trash bag.
Cut holes in the trash bag plastic for any watering tubes or pipes, and at 6-inch intervals, cut holes where you will plant tomato seedlings.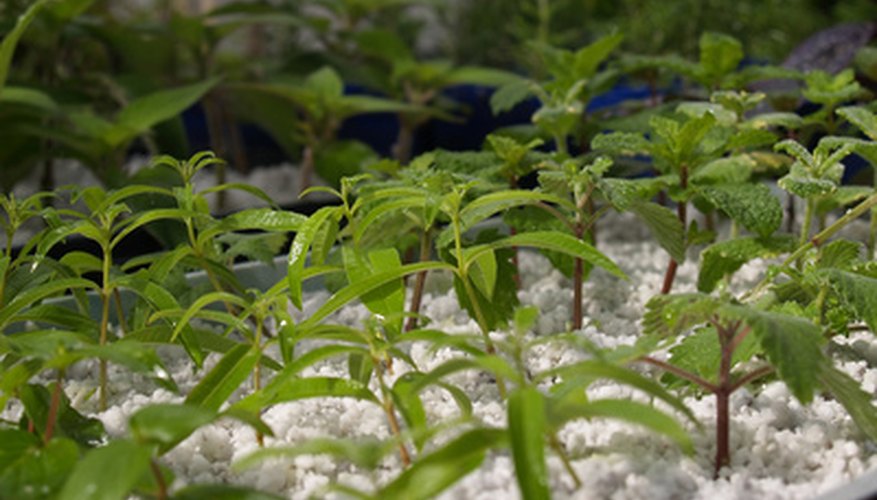 Plant the seedlings at least 3 inches deep and wide to allow soil to cover roots.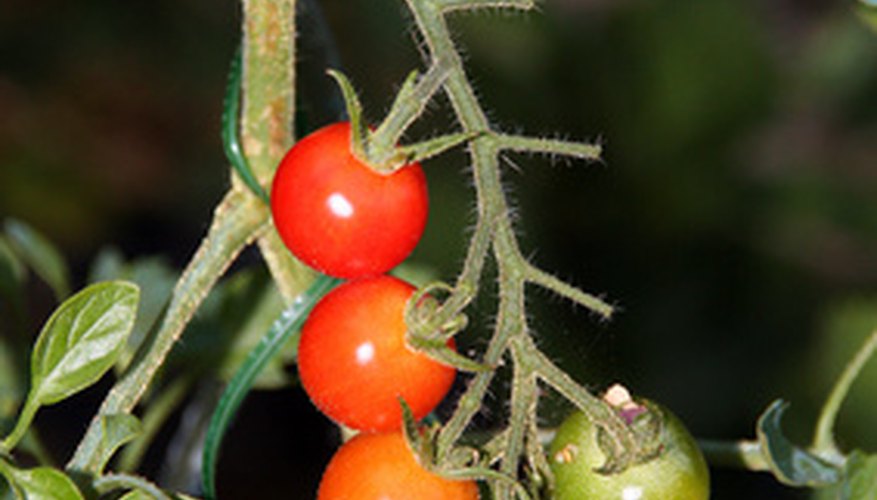 Water the new seedlings once a week by pouring water through the opening provided in your grow box. This might be a PVC pipe near the top, or an opening at the bottom. After plants grow taller, water every other day. You also will need to stake tomato plants to keep the stem from breaking under the weight of growing fruit.
Things You Will Need
Grow box

Hand spade

Potting soil

Commercial 15-5-10 fertilizer

Plastic trash bag

Tomato seedlings

Water

Casters
Tip
These directions are not for hydrophonic grow boxes, which are used with peat pots or seed trays and do not require soil. If you have a hydrophonic system, carefully follow manufacturer's directions.