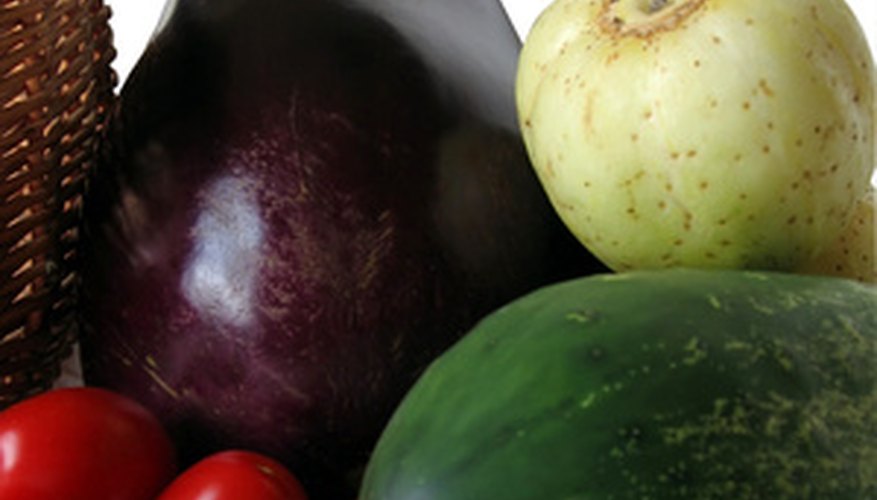 For those gardening in warmer states, August offers the opportunity to plant a fall fruit and vegetable garden. That is the good news. The bad news is you have to prepare the soil, find the plants, and work outside in hot August temperatures. However, many gardeners find that fall gardens are more productive and result in tastier fruits and vegetables than their spring garden. Tomatoes, squash, cucumbers, eggplant, peppers and bush beans are among the plants that grow well in a late-season garden in warm climates.
Clear the gardening site with a hoe at least 10 days before planting. Break up the top layer of soil, digging to a depth of at least 1 inch. Add a 1- to 2-inch layer of composted organic material and a small amount of 10-10-10 fertilizer. Mix compost and fertilizer into the soil. Lay out soaker hoses or drip irrigation for the plants and walking paths between the planted areas.
Select seedlings for tomatoes, squash and cucumbers, eggplant and peppers. Choose varieties that mature quickly. Purchase seed packets for bush green beans.
Transplant seedlings in the late afternoon or early evening. Dig a hole that is as deep as the plants in their containers and about twice as wide. Gently remove the plant and place it into the hole. Pack dirt around the base of the plant and cover the area with mulch to retain moisture. According to North Carolina State University, seeds should be planted 1 1/2 to 2 times deeper in fall gardens than in spring gardens because the moisture level is lower in the soil and the surface temperature is higher.
Place supports for tomato and cucumber plants. You may use cages, vertical netting or stakes.
Purchase a shade cloth and suspend it above the plants or place a supported vertical sun break, such a piece of plywood or tin, to provide afternoon shade for the seedlings until mid-September.
Water plants every two to three days for the first two weeks until the plants are established.