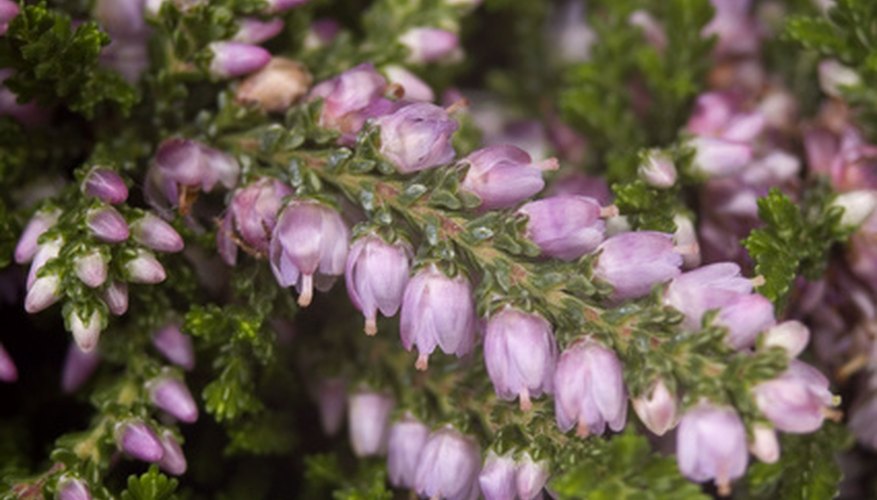 Mexican heather, known botanically as Cuphea hyssopifolia and also commonly as false heather is a spring, summer and fall flowering annual that grows year round in USDA Zones 8 through 11. It has a small shrub or ground-cover growth form and thrives in a wide range of soil conditions and is drought-tolerant. Depending on the cultivar, Mexican heather can bloom in hues of white, lavender or pink. It should be trimmed at least once a year to keep it tidy looking and can be sheared down during cool weather.
Trim away broken, dead, diseased or otherwise compromised branches and foliage throughout the year when you see them. Pull the cuttings from the canopy of the shrub and compost or discard them.
Harvest fresh spikes of Mexican heather when roughly half of the blooms on the stalk have opened, for use in cut flower arrangements and for drying. Place the cut at the bottom of the stalk just at the crown of the plant and pull gently up and out of the canopy.
Rejuvenate aging plants with sparse or defoliated centers by trimming the plant down to just 3 inches above the crown of the plant in the late winter or early spring. Compost the cuttings and keep the plant well watered and mulched with organic matter.