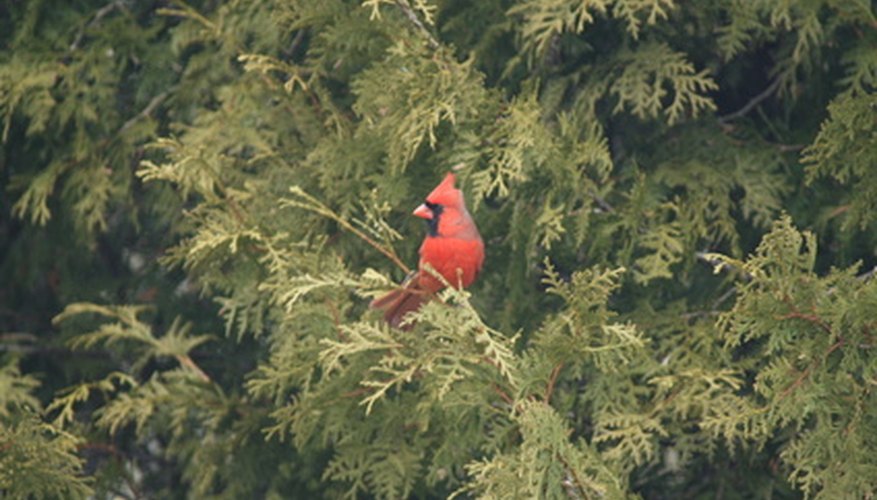 Juniperus virginiana, the only evergreen tree native to Kansas, is a small tree growing to a height of 45 feet. Popular as an ornamental landscape plant, the Eastern red cedar will remain green while the rest of your trees and shrubs lose their leaves. The Eastern red cedar tree is hardy to USDA zone 2.
Choose a planting site that gets full sun.
Dig up the planting area to a depth of 12 inches, turning the soil as you dig and crushing any large clumps of soil. Remove any rocks or other debris.
Add a 4-inch layer of coarse sand to the soil and mix well with the gardening fork.
Dig a hole the same depth and twice the width of the pot the Eastern red cedar came in. Gently tip the tree out of the pot and place roots in the bottom of the hole.
Fill the hole halfway with soil. Using your shovel or your feet, tamp down on the soil in the hole to remove air pockets. Finish filling the hole with soil and tamp the soil again around the base of the tree.
Construct a watering ring around the tree by mounding soil 2 inches high and 8 inches wide to form a circle 2 feet out from the tree.
Fill the watering ring with water. Keep the soil around the tree consistently moist while getting established.