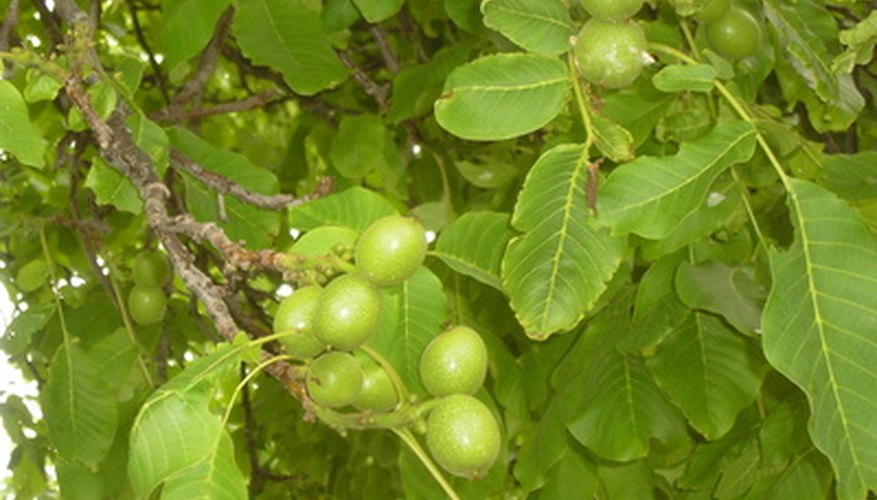 Walnut trees are some of the most valuable trees on the market today, according to the University of Minnesota. Not only do they provide delicious nuts for people to enjoy, but they also have some of the most sought-after wood in the world. Walnut wood is strong, durable and it grows and shrinks less than other types of wood, making it good for furniture and other uses. However, before you plant a walnut tree in your yard, be sure you have the room for it to grow on its own, because walnut trees are toxic to some other types of plants.
Decide what kind of walnut tree you want to grow. There are many varieties to choose from, including American Black, Butternut, English, Heartnut, North Carolina Cannonball, Thomas Black, and Ukrainian Walnut.
Call your local nurseries and ask them if they sell walnut tree varieties. Find out what kind of trees they sell: bare-root, seedlings or potted trees, so you'll know what to expect. If you cannot find walnut trees locally, mail-order nurseries such as Nature Hills sell them online.
Purchase the walnut tree of your liking at the right time of year to plant it. Walnut trees should be planted after the danger of frost has passed in your region.