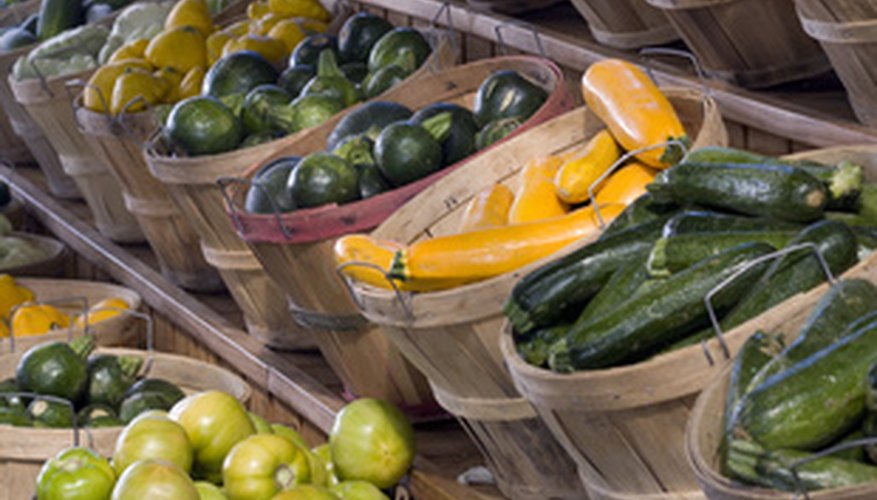 Florida's combination of subtropical and coastal regions provides an ideal place for several varieties of vegetables to thrive. The key is knowing when to plant what varieties. The sandy soils of Florida help provide natural drainage for the excessive rainfall year-round. Some of the best vegetables to grow in Florida include early salad crops and root vegetables.
Asparagus
Since this perennial loves sandy soil and the coast, Florida provides an ideal environment for it. The avid chef can make great use of having asparagus in the garden. Not only is it rich in magnesium, vitamins E, C and A and folic acid, but it is quite simple to grow from 1-year-old transplants. After you plant this crop, it will be around to harvest for more than 15 years. Asparagus is best planted around fall season.
Lettuce
When it comes to nutritious vegetables, the rule of thumb is the darker the foliage, the higher the nutrients, especially folic acid. Lettuce is a crop that grows in a wide span of varieties in Florida, wherever moist, well-drained, sandy soil is present. Start lettuce seeds indoors in Florida in the spring, then transplant outside if desired when they are about 5 inches tall. You can have a full crop of lettuce within two months.
Radishes
Radishes not only add some spice to your cooking (as well as iodine and vitamin C), but some color to your landscape. In the spring or fall, radishes are planted in sandy moist soils. This crop grows quickly and can be ready to harvest after almost two weeks if the radishes are transplanted. Radishes provide a quick, large harvest after minimal work.