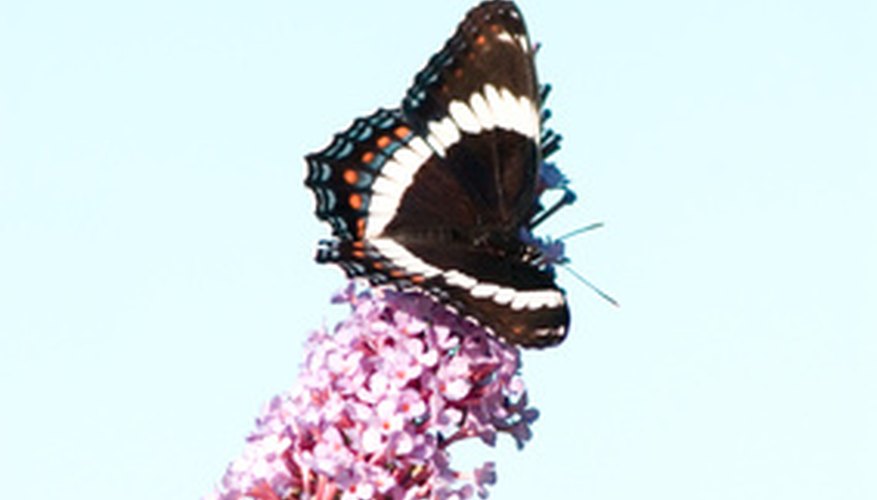 The enormous state of California is home to great natural diversity, from the Sierra Nevada mountain range to the arid Death Valley and the coastline of Big Sur. Gardeners in California have many options when choosing plants for their gardens. Plants that attract butterflies and bees are especially lovely additions to any garden, bringing an extra burst of color and activity.
Butterfly Blue
A native of the Mediterranean, Butterfly Blue (Scabiosa columbaria) is a plant well-suited to warm coastal regions of California. The perennial plant boasts wiry, hairy foliage and clusters of tiny blue flowers. The plant is highly attractive to both butterflies and bees, and the cut flowers of the Butterfly Blue make unusual additions to bouquets. Butterfly Blue grows best in well-drained soils that are neutral or slightly alkaline. The plant grows best in full sunlight.
Lemon Balm
Easy to grow and deliciously fragrant, Lemon Balm (Melissa officinalis) is an attractive member of the mint family that offers edible leaves in addition to its powers to attract butterflies and bees. Native to Europe, the plant is widely naturalized across North America. Lemon Balm grows best in full sunlight or partial sunlight, and the plant is drought-tolerant once established. Soil for Lemon Balm should be sandy and well-drained.
Butterfly Bush
A semi-evergreen in the mild California winters, Butterfly Bush (Buddleja davidii) is a hardy plant notable for its bushy, bright green foliage and dense clusters of rich purple blooms. The plant is highly attractive to butterflies and bees, and it is a colorful addition to any butterfly garden. Butterfly Bush will bring out the Red Admiral Butterfly in droves. The fragrant plant thrives in full sunlight or partial sunlight, preferring average soil that is well-drained. The flowers can be deadheaded to prolong the bloom period, which is already quite long: generally from spring until autumn.