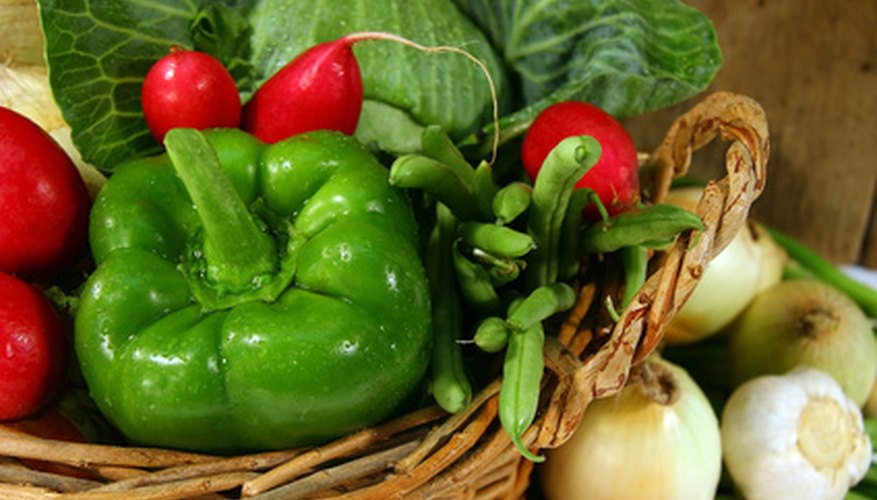 Wisconsin garden centers and hardware stores all begin sprouting large colorful racks of vegetable seeds in February; some as early as January. This can be frustrating in a state where the growing season starts sometime between May 1 and June 15. Most home gardeners do not have greenhouses and many don't have the money to buy a lot of plants. If you know what you want to grow, however, you can figure out when to start it indoors; it just takes a bit of planning.
Find the last average frost date for your area. The date will vary from April 26 near Lake Michigan near Milwaukee to June 6 up near Hayward on Lake Superior. Your local University of Wisconsin County Extension agent or local Master Gardener Association can probably tell you the last frost date for your location.
Check seed packets for directions that suggest planting indoors before the last freeze date. Compute planting dates for cool season crops like carrots and onions by finding their germination time and subtracting that from the last freeze date. Note the date that each should be planted on a calendar. Most of your planting dates will end up in March and April.
Fill cut-off milk cartons, little plastic pots or peat pots with soil-less potting mixture and put them in trays, wash basins or any containers that will hold them with about 2 inches of head space. Or buy a set of peat "pellets" in a specialized watering tray. Poke holes in the bottom of cartons or pots that have no drainage; peat pots do not need drainage holes.
Plant vegetable seeds according to your calendar. Spray them with distilled or nursery water and cover them with plastic wrap loosely secured with masking tape and set them in a sunny window until they germinate. If condensation forms on the plastic, remove it and vent the seeds so they don't "damp off," or rot. If you start your plants on a schedule, give them plenty of light and keep their potting mix moist, you should have healthy seedlings with several adult "true" leaves by your area's last frost date.
A week or two before the last frost date (about the time that the urge to plant things becomes overwhelming), begin taking your little seedlings out on sunny days to "harden off." Wisconsin winters die hard; snow has been known to fall in May. Keep plants inside or in a covered cold frame at night or on windy days. Begin transplanting cool season crops like lettuce, cabbage, and Brussels sprouts on the last frost date. Wait a few weeks until the soil warms to about 65 degrees Fahrenheit and night temperatures stay above 55 to plant more delicate crops like tomatoes, peppers and eggplant.
Things You Will Need
Vegetable seeds

Containers

Knife

Hand trowel

Soil-less potting mix

Trays

Clear plastic wrap or sheeting

Masking tape
Tips
Root crops like carrots, parsnips and beets can and should be planted outside before the last frost date; their seeds germinate at low temperatures and the greens break the surface in May at the time it is safe to do so.

Garden supply stores sell soil temperature thermometers and mini-greenhouses that use peat pellets.

Wisconsin's university extension service provides uncommonly active service to communities. If your local office does not specialize in home gardening, they can most likely refer you to a local Master Gardener association, a community garden group or another extension office that has expertise in community gardening.
Warning
Once seedlings have started to produce leaves that look like the adult plant, remove the plastic. Active growth will produce moisture that will contribute to damping off. Mist or sprinkle potting mix to keep it moist, never soggy.