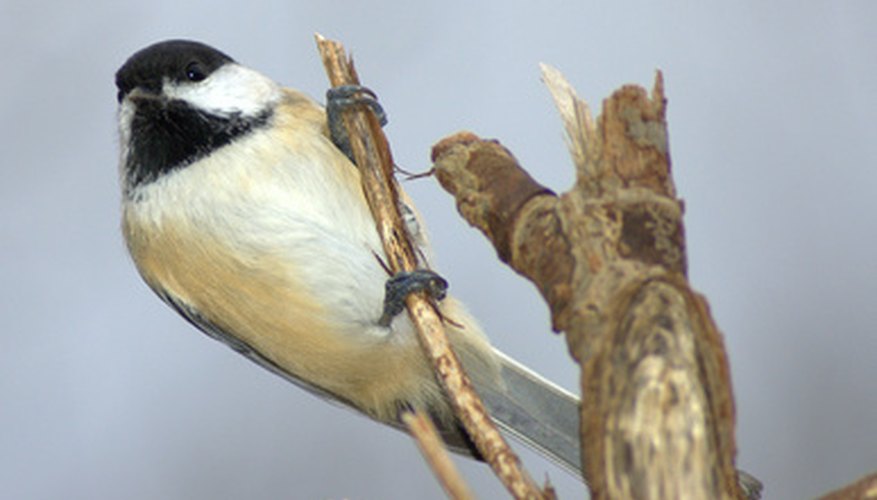 Growing, drying, decorating and crafting birdhouse gourds offers an educational art project for the entire family. Swallows, wrens, chickadees and purple wrens enjoy taking up residence in a handcrafted birdhouse gourd. The gourds are attractive hanging around a house or garden, plus the birds offer benefits by eating numerous garden insect pests during their residency. Harvesting birdhouse gourds should take place prior to the first heavy frost. Once harvested the drying process can begin so the houses can easily be crafted prior to spring. The birdhouse gourds can dry in a little over three months if they are not placed in a basement or cellar.
Harvest birdhouse gourds when the stems begin to dry and shrivel. Cut the gourd from the stem. Leave only 2 inches of stem on the gourd because the stem can hold excessive moisture which will slow down the drying process.
Wash the gourds with dish soap and water once harvested. Dry the gourds and rub them with rubbing alcohol.
Place gourds on a wood pallet that is elevated several inches off the ground. Place the gourds in full sunlight. The pallet will offer air circulation to reach all the way around the gourds. Do not worry about the gourds freezing because they will still dry.
Cover the gourds using a sheet of plastic if it rains. Simply drape the plastic over the gourds and the pallet.
Bring the gourds inside to sit beside a woodstove or fireplace during extreme cold. The gourds will dry quickly when placed beside wood heat. Set the gourds at least 12 inches from the wood stove or the fireplace. Spread paper on the ground so the gourds do not make a mess. Keep in mind that drying gourds often give off an unpleasant smell.
Shake the gourds to determine their dryness. When a dry gourd is shook the sound of its seeds rattling inside is an indication that the drying process is complete.