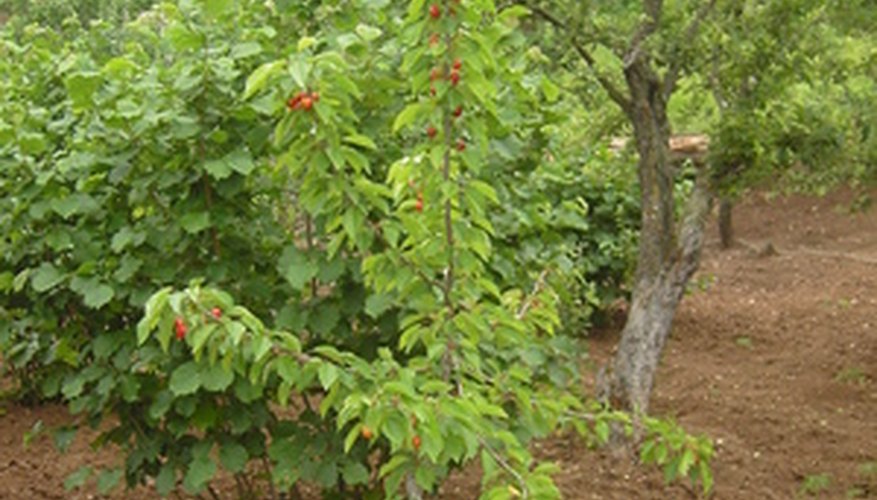 The root suckers spreading out from your fruit tree are actually little clones. If left to their own devices, these root suckers will grow into full grown trees. Unless you have the space and resources to support a grove, you'll need to stop these root suckers as soon as they sprout. Avoid using chemical sprays designed to stop root suckers--you run the risk of accidentally contaminating your crop or thinning it significantly.
Dig up the soil around the root sucker a small spade until you expose the root out of which the sucker is growing.
Grab the root sucker near its base and snap it off. Try your best not to leave any tissue behind or the root sucker will grow back. Do not prune the root sucker with pruning shears. This will make the root sucker multiply.
Replace the soil and pat it down with your hands to firm it.
Mow any grass below your fruit tree regularly. This will eliminate root suckers as soon as they reach a few inches in height.