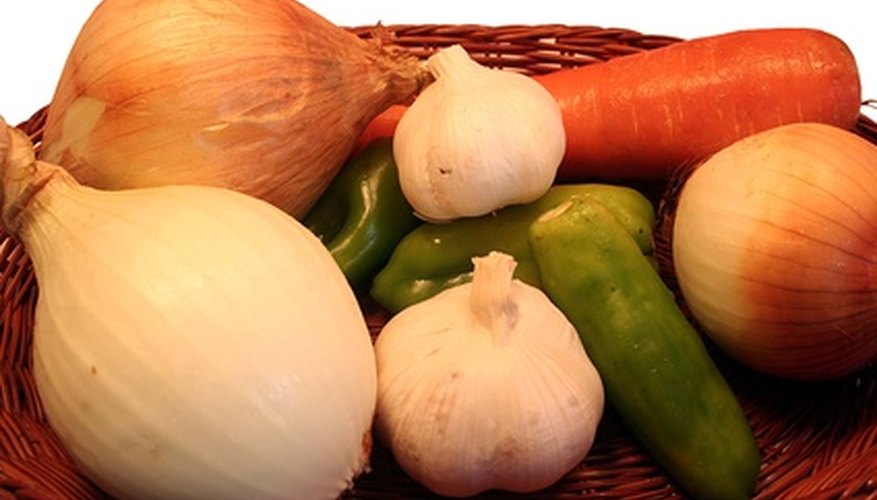 September ushers in the harvest and with it the end of the cultivation season. However, root crops love the cool temperatures of the fall and can prosper in a September garden. The fall harvest can be extended by planting September crops in cold frames and hotbeds, says Erv Evens of the North Carolina State University Department of Horticulture Science. Since root crops are beneath the ground, it is important to keep the topsoil covered with compost to provide a thermal barrier and offer nutrients to the crops below.
Carrots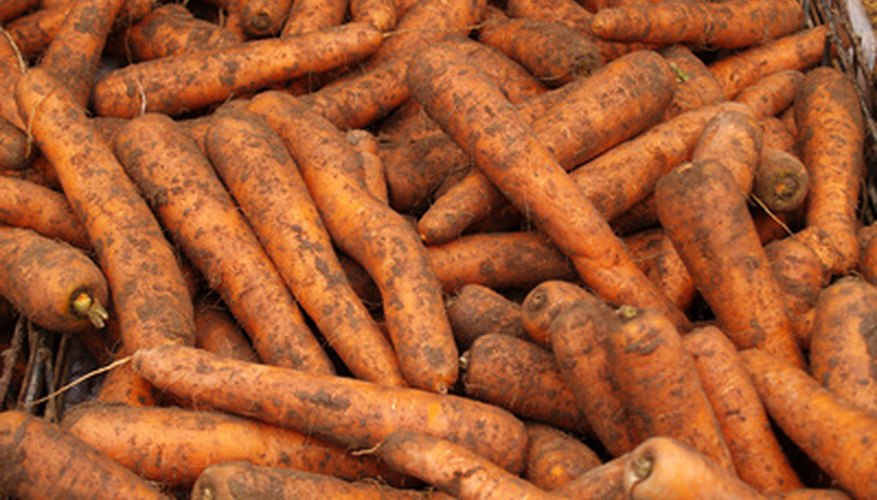 Carrots are moderately hardy biennials that will withstand cold weather and a light frost, making them the best choice for a September garden. One of the most popular root plants, carrots need a well-drained garden with a light, sandy and peaty soil. While carrots grow best around 65 degrees F, a well-composted soil will keep them warm enough throughout the fall months. Carrots require a good water supply and are best watered once a day.
Parsnip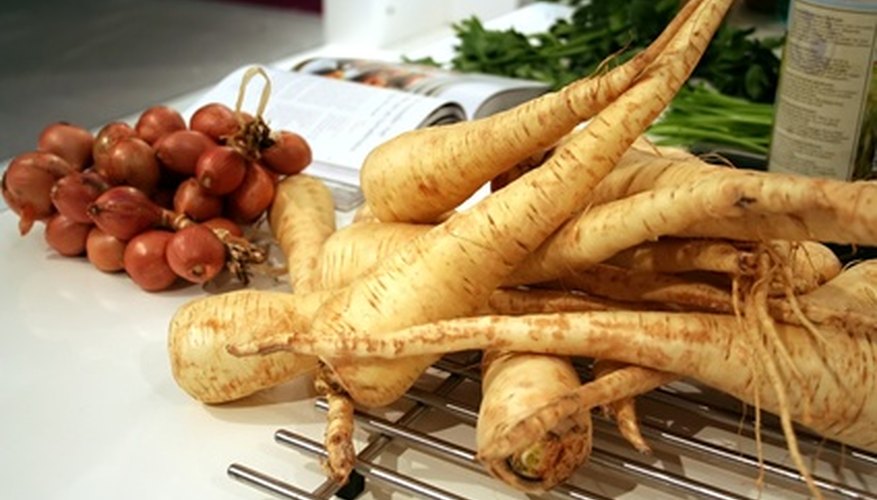 Related to carrots but not as common, parsnip is a root vegetable that once was popular in the United States until mass-cultivation of the potato. Paler than their orange cousins, the plant has a stronger flavor. Usually served cooked by frying, boiling or roasting, parsnips seldom are consumed raw. A good September garden plant, the parsnip needs frost to develop its full flavor. Sandy, loamy soils are best for the plant. Seeds can be planted in spring or fall and should be spaced apart 8 to 10 plants per foot and at a depth of 1/2 to 1 inch.
Onion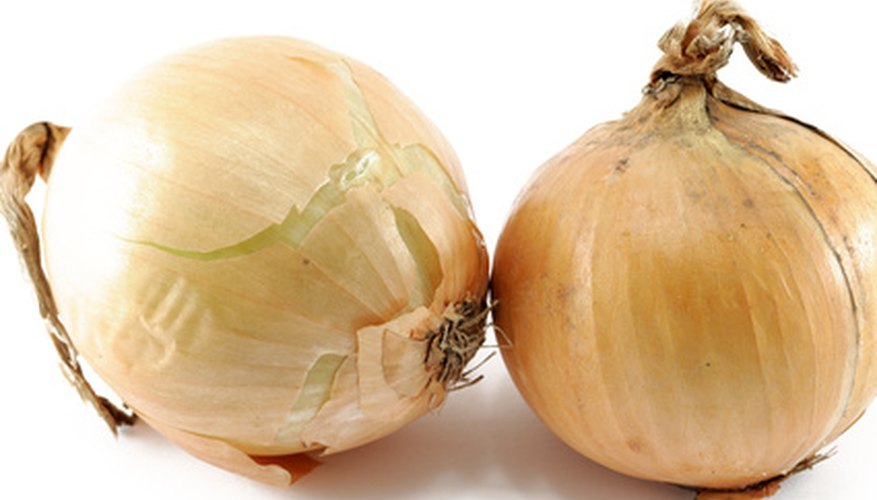 One of the top 10 vegetables produced in the United States, onions are an important part of the American diet. A cool-season plant that grows well in summer and fall, onions are frost-resistant and can germinate in temperatures as low as 40 degrees F. Quality onions need cold temperatures during early development, making a September crop the best of the year. Seed and transplanting are the two methods of establishing onions in a garden. Planted around 1/2 inch deep, the soil should be firm. The introduction of compost can help in retaining moisture.
Beets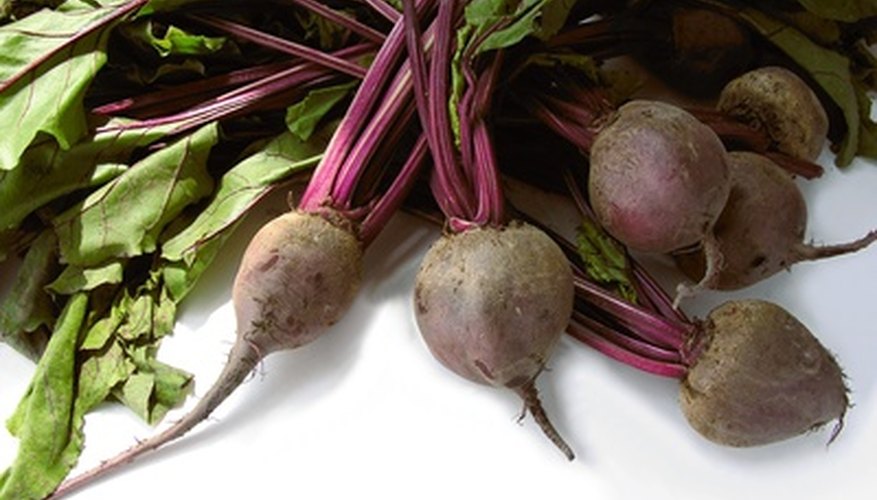 Like the other plants in a September garden, beets like cool weather. In fact, the plant does poorly in warm weather, so a September planting will yield the best crops of the year. The plant can be grown all winter in southern states. In the north, planting should be held off until the first 40-degree F evenings. Beets should be planted 2 inches apart and in rows. The soil needs to be loose, as the roots need freedom to grow. Clay-laden soil should be amended with gypsum or avoided. The plants do not need much growing room but will reach to depths of 36 inches. Harvesting is done eight weeks after planting and in time for Thanksgiving dinner. The greens are edible and can be used in salads.