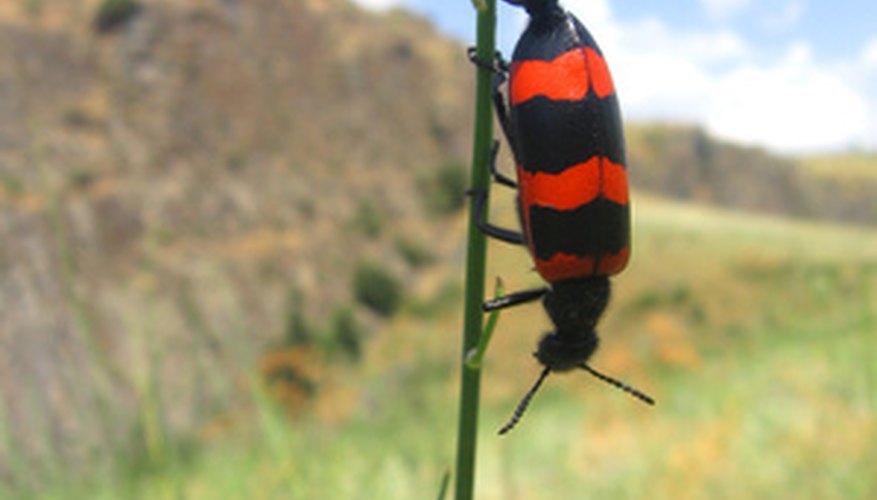 Tempo is an insecticide that kills both indoor and outdoor insects. Ants, wasps, spiders and even bedbugs are no match against this insecticide. You must, however, use this product properly. It contains harsh chemicals that are harmful to both pets and humans.
Put on a pair of goggles to protect your eyes from being splashed with Tempo. Wear a mask so that you do not breath in any harmful fumes, and dress in long clothing and a pair of gloves. Tempo can cause skin irritation.
Cover items in your home if you plan on using Tempo indoors. For example, all appliances used to prepare food should be covered. Cover pet food, fish aquariums and children's toys.
Place 8 oz. of Tempo insecticide in a garden sprayer if you have a small infestation. If you have a large infestation, it is okay to use 16 oz. of the Tempo concentrate.
Add 1 gallon of water to the garden sprayer, and mix the two ingredients together.
Spray the insects you want to kill with the solution you prepared in the garden sprayer. They will die instantly.
Things You Will Need
Goggles

Mask

Gloves

Long clothing

8 to 16 oz. Tempo insecticide

1 gallon water

Garden sprayer
Tip
Store out of the reach of children and pets.
Warning
Bayer, the makers of Tempo insecticide, offers a toll-free number to call in the case of an emergency: 1-800-334-7577.
References