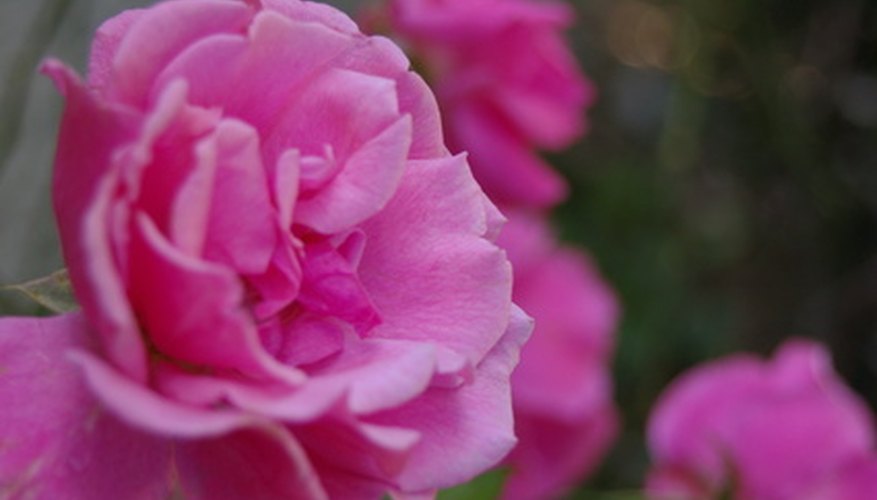 For a flower combination that really works in the garden, plant varieties with compatible growth requirements. Their appearances and blooming periods should be complementary as well. Planted in pairs, neither takes center stage nor detracts from the other.
Roses and Peonies
Although the blooming period of peonies (Paeonia lactiflora) is brief, they are perhaps the only flower that approaches being the equal of the rose (Rosa spp.). Their large, fragrant blossoms rival the rose in scent and beauty like no other flower can or does. Growing together in the perennial garden or displayed in a cut flower bouquet, roses and peonies together create a stunning springtime display.
Salvia and Coneflower
Two rugged wildflowers that prefer hot dry locations, spiky salvia (Salvia splendens) and daisy-like coneflower (Echinacea purpurea) complement each other with their disparate appearances. Flowers of the annual garden salvia are most often red, but purple and white varieties are also available. Echinacea has always been available primarily in purple or white varieties. Red, pink, gold and yellow varieties are now available. Between the two types of flowers and the vast array of their many colors, almost any gardener can find one that works for her garden.
Yellow Marigold and Blue Ageratum
Make the edge of a flower border pop by planting the classic yellow-blue combination of low-growing yellow marigolds (Tagates spp.) and even lower-growing blue ageratum (Ageratum houstonianum). Both varieties bloom all season long until killed by frost in autumn. Both require full sun to part shade and moist, well-drained soil. The combination of yellow and blue—opposites on the color wheel—is used effectively in clothing and interior design. Use the same combination to great effect in your flower garden with these two hard-working annual flowers.