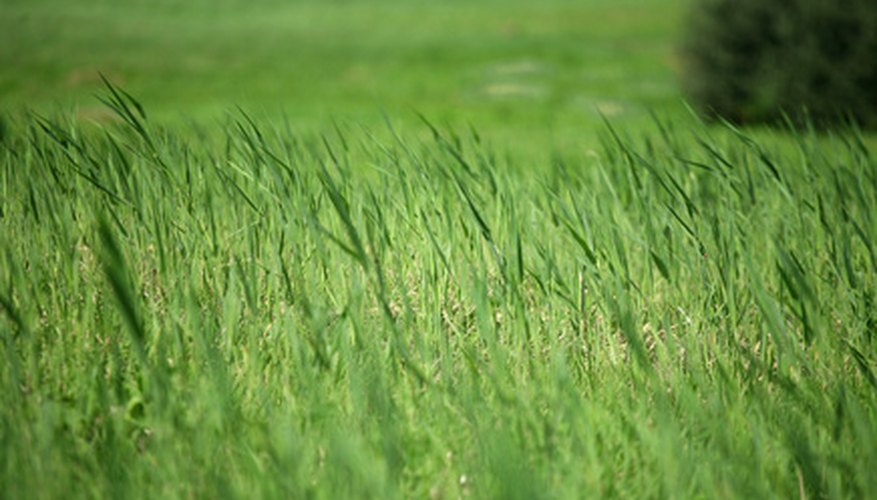 A homemade weed killer for lawns can be made with environmentally friendly products commonly found in the kitchen. The acetic acid found in white or apple cider vinegar is a natural weed killer and its acidic properties lower the pH of the soil to prevent further growth. A mix containing vinegar, liquid soap and salt will kill pesky weeds littering the lawn, but should be used selectively to spot treat individual growths to avoid harming the entire lawn.
Homemade Weed Killer
Combine 1 gallon of white or apple cider vinegar, 1 oz. of liquid soap and 1 tbsp. of salt in an empty bucket. The combination of the acetic acid in the vinegar and the salt will dry up moisture and kill the weed. Liquid soap enhances the effectiveness of the vinegar.
Mix solution well and place desired amount into an empty plastic spray bottle.
Spot treat weeds on the lawn with the homemade spray to kill the plant. Spray the vinegar solution directly on the weed to avoid harming the lawn.
Reapply homemade weed killer as often as necessary. Household vinegar typically has a low percentage of acetic acid, making reapplication necessary for stubborn weeds.
Things You Will Need
Plastic spray bottle

Large empty bucket

1 gallon white or apple cider vinegar

1 oz. liquid soap

Salt