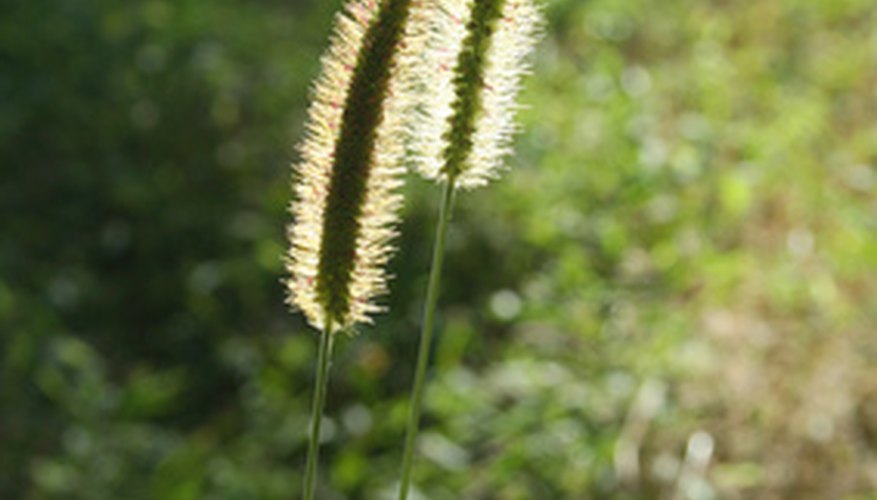 Even in the desert regions of the American Southwest, lawn weeds can still take over a landscape. Arizona has many native lawn weeds that must be identified before pulling them out or using a herbicide. One of the best ways to identify Arizona lawn weeds is to get a grass-weed field guidebook with pictures. This will ensure that you identify them correctly so you know exactly how to deal with them.
Look for colored weeds, such as the purple-green bottle-brush barnyard grass. These grow up to 2 inches tall and need to be removed at an early stage.
Identify one of the more common Arizona lawn weeds, bluegrass. This perennial thrives on landscapes that are well hydrated with either a good irrigation system or a place where water gathers from rain. From March to September, this weed pops up with 4-inch-long leaves and green bushy stems.
Look for spreading weed clumps from June to November to identify common green foxtail or bristle grass. Usually these lawn weeds have leaves that are at least half a foot long and broad. Sometimes bristle grass has purplish bristles that pop up.
Look from April to November for some of the largest Arizona lawn weeds, Johnson grass. This weed grows up to 7 feet tall, primarily on unmaintained lawns and in ditches or washes.
Check rock garden areas for wild oat grass. The tall, thin, textured stalks grow 3 to 9 inches tall and have small flowering bristles on top. Since they don't need a lot of water to live, they can grow in areas such as rock scapes or dirt lawns.
Identify rabbit-foot lawn weeds from March to October. This yellow-green weed has spiked tan or yellow flowers and thick layers. Rabbit foot flourishes in washes and rocky areas.
Things You Will Need
Grass-weed field guidebook