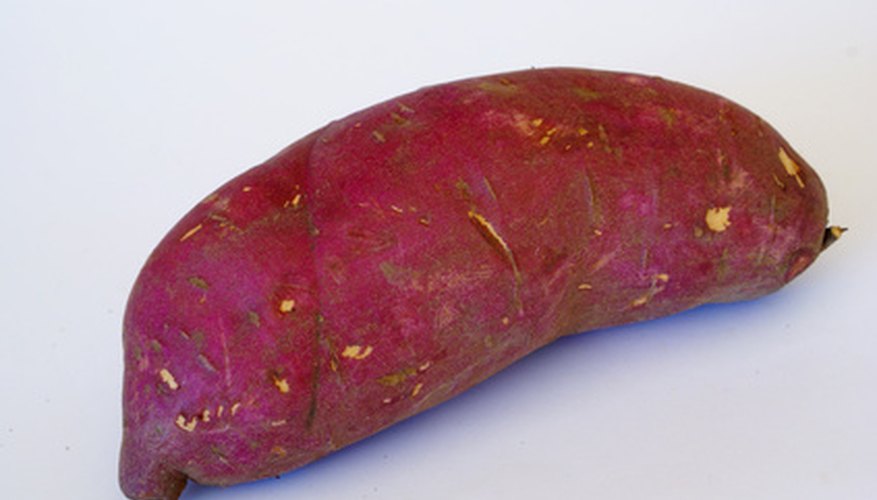 After harvesting your sweet potato vine's underground tubers, you may suddenly find yourself with more potatoes than you can use or replant right away. Unlike many types of vegetables, sweet potatoes should never been stored in a refrigerator, according to the University of Missouri. Provide the tubers with the appropriate level of moisture and heat to keep them stored for many months.
Clean the sweet potatoes by wiping them with a soft cloth or soft-bristled brush to dislodge dirt deposits.
Stack the sweet potatoes in a dry wood or cardboard box. Close the box so the potatoes are not exposed to light.
Set the box in a room with a temperature of 60 degrees F and a relative humidity of 95 percent, according to the University of Missouri. You may need a humidifier and a heater, depending on your local climate. When stored this way, the university says sweet potatoes can be kept for up to 10 months.