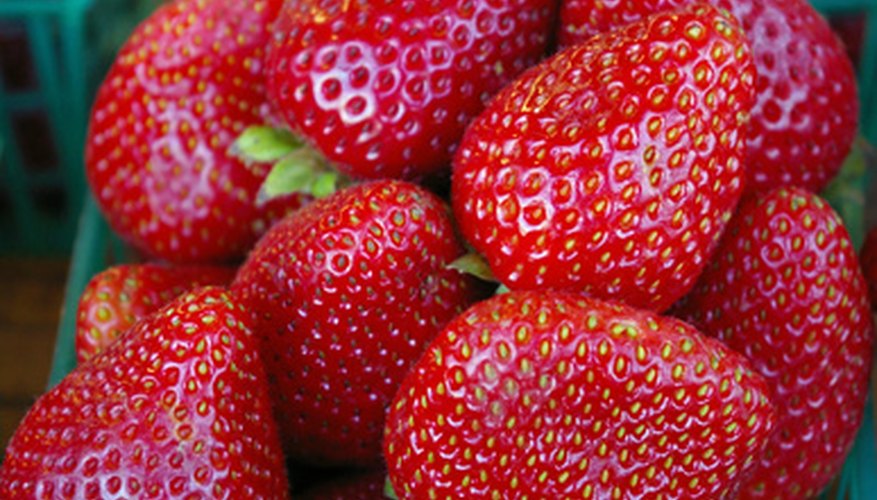 Because Florida's hardiness zones, as designated by the USDA, range from Zones 8 to 10, vegetables can be grown all year. Milder winters allow for longer growing seasons than areas north of the panhandle, so there is more time and opportunities to grow crops during the winter. Knowing when to plant each plant is vital to the production of vegetables and fruits as the growing conditions vary greatly during the year.
Shovel a thick layer of compost on the entire garden area, at least two inches thick, and turn it in using a shovel. Turn the soil, mixing the compost in to a depth of 10 to 12 inches. Rake to a smooth surface.
Plant beets, carrots, parsnips, cauliflower and spinach starting in September. These will harvest within 50 to 90 days so each crop will be finished by December. Each of these can be started from seed by following the directions on the packet.
Install soaker hoses in raised strawberry beds by burying them under two to three inches of soil in the center of the bed. Strawberries are usually arranged in two rows per bed, spacing each row 12 inches apart.
Add granulated fertilizer rated at 10-5-10 to strawberry beds at a rate of two pounds per 10 feet of row. Mix one-quarter of the fertilizer into the soil using a shovel or garden rake, and sprinkle the rest down the center of the bed, directly over where the soaker hoses are buried.
Cover raised strawberry beds with black polyethylene film to keep weeds down and the soil warm during very cold weather.
Plant strawberries 18 inches apart in their rows, starting in September, planting them from transplants at a depth equal to the soil line of the transplant. Protect plants from freezing during the growing and fruiting season by draping cloth or plastic sheeting over them when freezing temperatures are predicted. Remove as soon as temperatures are above 32 degrees F again.
Plant beets, carrots, parsnips, English peas, peppers, potatoes and radishes starting in January. When planted again in January, there usually is enough time to have another complete harvest before the weather gets too hot to grow some of these. Protect tender plants from freezing by draping plastic or cloth over them when freezing temperatures are predicted, but remove as soon as the weather returns temperatures above freezing.