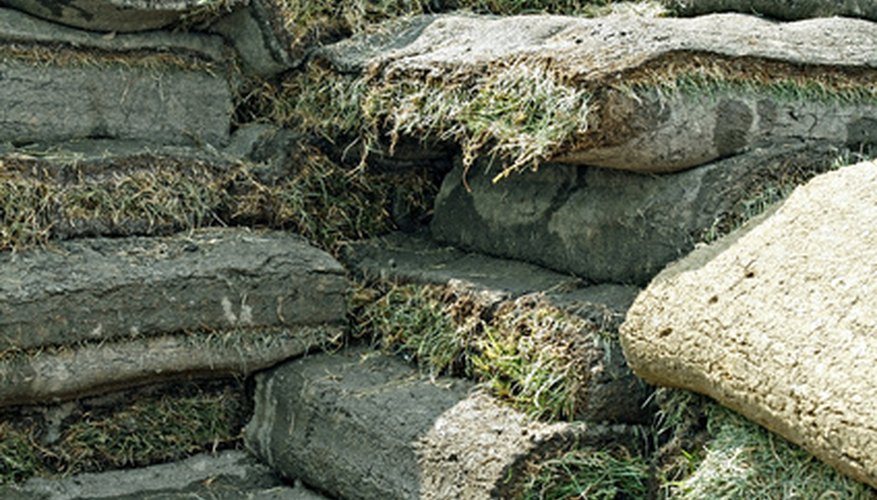 Bermuda grass is a warm-season variety that grows best in areas with mild winters. Although Bermuda grass can be planted from seed, you can establish it more quickly by installing sod. This should be done during warm, moist conditions so that the grass can establish properly and not become dormant. After you've laid the Bermuda sod, you will need to provide some special care to make sure that the sod roots readily and becomes established.
Water your Bermuda grass sod immediately after installation to thoroughly wet the soil beneath the sod layer. Keep the sod and soil moist to a depth of 4 to 6 inches by watering it daily during the first five to seven days following installation.
Reduce the frequency of your watering gradually as the Bermuda sod becomes established during the first two to three weeks. When new growth begins, cut back on watering the sod one or two days at a time until you're watering the sod once or twice each week to provide 1 to 1¼ inches of water.
Begin mowing the new grass once it has grown 2 to 2½ inches tall. Be sure that you don't start mowing until the grass has grown this high.
Mow your new Bermuda grass for the first time to remove no more than one-quarter of the total grass height. Continue mowing your new grass once or twice each week during the growing season, but never cut more than one-quarter to one-third of the grass.