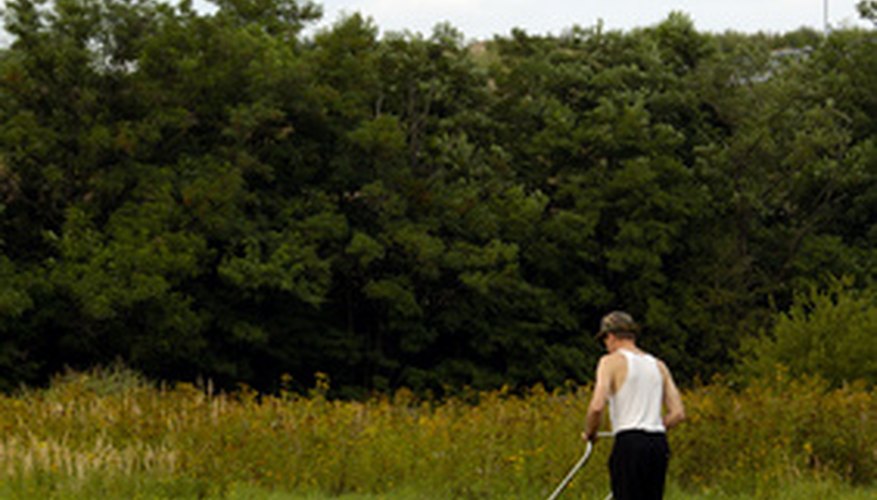 You do not always get a chance to cut the lawn when you would like. Sometimes the grass is a little taller, and you must adjust the height on your Sears Craftsman mower to accommodate the extra grass height. The Craftsman mower adjusts just like any other brand of lawn mower. Levers at each wheel make adjusting the mower height a matter of raising or lowering the wheels.
Place your Craftsman mower over a level surface.
Locate the wheel adjustment levers on each wheel. The lever is between each wheel and the mower deck. The lever most often has a small plastic handle.
Go to one wheel and lift up the lever. Move the lever toward the direction of the back of the mower to lower the height. To raise the height, move the lever in the forward direction.
Release the lever to allow the lever to lock into an adjustment hole on the dial, which is the metal flange piece that the lever revolves around when adjusting the deck height of the mower.
Go to the remaining three wheels to adjust the levers of each to the exact position as the first wheel.
References