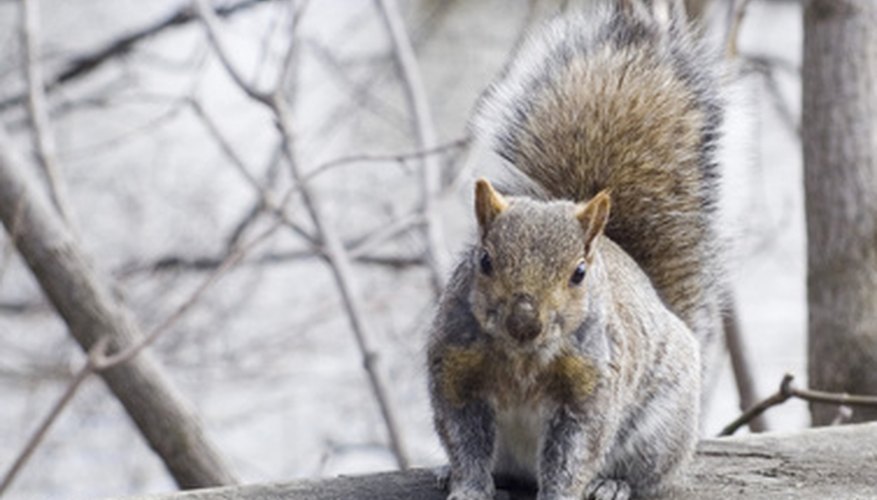 Bulb gardens often have a short yet intense blooming season, adding the first spring color to the landscape as they quickly produce foliage and flowers. For the rest of the year, the bulbs either sit dormant or quietly extend their root systems after the foliage and flowers have died back. While you may forget they are in your beds, the squirrels do not. Squirrels can wreak havoc on a bulb garden, digging up the dormant bulbs and eating them if the bulbs aren't protected.
Remove the soil from the garden bed and place it in a wheelbarrow. Dig up the soil up to a depth 1 inch deeper than the planting depth of the bulbs. For example, when planting 3-inch-diameter bulbs 6 inches deep, the soil must be removed to a 10-inch depth.
Cut a piece of chicken wire that has 1-inch openings so it fits inside the garden bed. Use wire snips to cut the chicken wire to fit.
Replace a 1 inch layer of the soil, and plant the bulbs as usual. Replace the rest of the soil on top of the bulbs.
Cut a second piece of chicken wire to fit over the top of the bed. Set this on top the soil and the bulbs in the garden, so the bulbs are encased by chicken wire on both sides.
Spread a 2-inch layer of organic mulch, such as bark or straw, over the chicken wire. Squirrels cannot dig through the chicken wire to access the bulbs.