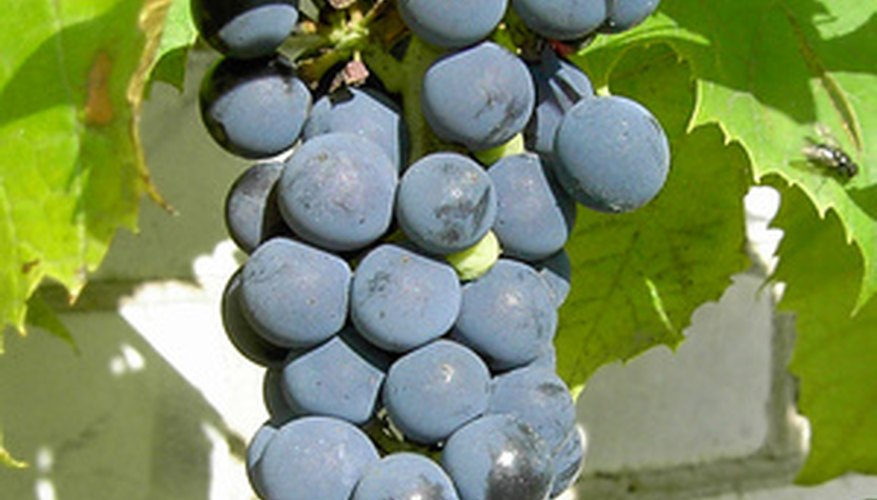 Add rustic charm and an old-fashioned country touch to your home's interior with a grapevine garland you harvest from your growing grapevines. A grapevine garland makes a suitable accent above a window or doorway, or along a mantle, any time of the year. Add seasonal décor to the garland to decorate for the seasons and you instantly have creative accents to bedeck any room in your home. Hanging a grapevine garland requires little effort but has a big decorating effect.
Measure the space where you wish to hang the grapevine with the tape measure. Extend the tape measure down the sides of the space if you are hanging grapevine above a window or a door to add excess garland hanging down the sides (approximately 2 feet extra on each side). Add approximately 1 foot to the measurement to allow you to create swags of garland over the window, door or mantle. Write the measurement down.
Cut the grapevine garland with pruning shears to the measurement you determined in Step 1.
Install the metal cup hooks or the plastic adhesive hooks along the space. Either screw the metal cup hooks into the wall or expose the adhesive backing of the plastic hooks and affix them to the wall. Place one hook at each corner of a window, mantle or door to hold the garland in place at these points. Place additional hooks approximately every 2 feet across the space where the garland will stretch. If the space is narrow (such as a doorway or single window), place only one additional hook at the center of the space.
Find the center of the garland and position it at the center of the space. If there is a hook at this spot, place the center of the garland into the center hook. Stretch the garland to the left and to the right of the center evenly. Swag the garland evenly on both the left and right of center and place the garland over the hooks at the left and right corner of the space (and any other hooks between the corners and the center hook). Allow the garland to hang straight down from the corner hooks for windows and doorways.
Step back and look at the garland to make sure it is symmetrical. Make any minor adjustments necessary.