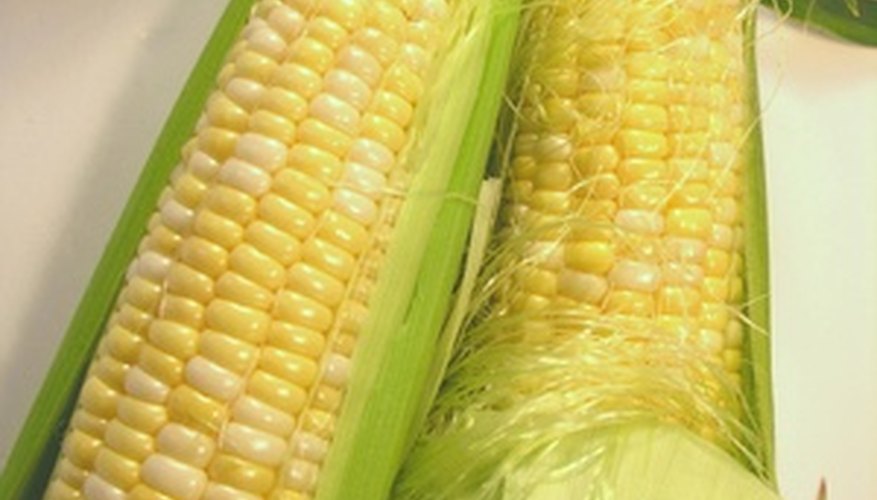 Since sweet corn has such a high percentage of sugar and water in the kernels, the corn kernels will be soft and tender when it is ready for harvest. Most varieties of sweet corn are ready to harvest within two and a half to three weeks after being pollinated, and high temperatures will speed up the maturity as well. Examine the ears of sweet corn for physical signs that they are ready for harvest.
Look at the husks. The silks should be brown and dried out when the sweet corn is ready for harvest.
Feel the cob around the husk. The husk should be tightly fitted around the cob, not loose in any way. If it is loose, wait to harvest for another day or two. The cob should also have blunt, rounded tips.
Pull back a piece of the husk carefully to expose some of the corn kernels on an ear or two. The kernels should be plump, tender and elastic when you poke them (meaning they are full of juice).
Pop one of the kernels with your nail. The juice should splash outwards and appear milky. Clear juice means the sweet corn won't be ready to harvest for another day or two.