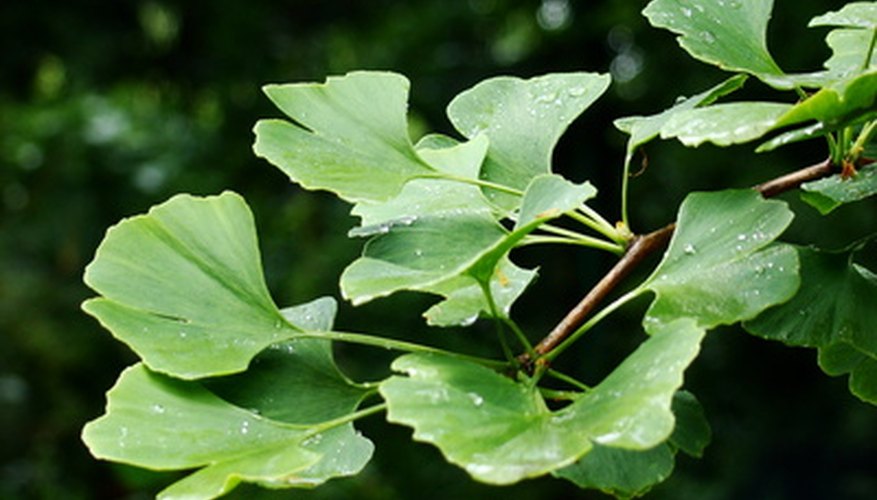 Many trees can thrive in clay soil, provided they are varieties that tolerate clay and are planted properly. When planting a tree in clay soil, resist the urge to over-amend and backfill with better soil. According to the University of Minnesota Extension, compost, peat or composted woodchips should replace no more than a third of the original soil volume and should be thoroughly mixed with the original clay soil to avoid drainage problems. Additionally, many clay soils are alkaline. It is important to test your soil and add soil acidifiers annually to lower soil pH levels, the extension service notes.
White Fir
White fir grows well in clay soil, as long as it drains well, according to University of Florida Extension. This pyramid-shaped tree can reach 75-feet tall, so should be grown in open areas so its lower branches can touch the ground. The foliage of the white fir is needle-like and blue-green. Native to North America, this drought-tolerant tree grows well in U.S. Department of Agriculture hardiness zones 3 through 7.
Red Maple
Red maples grow well in USDA Hardiness Zones 4 through 9. It can grow well in heavy clay soil, and can tolerate wet locations and partial shade, says University of Florida Extension. The trees transplant well and can reach 75 feet tall. The tree is prized for its showy red, orange and yellow fall foliage.
White Ash
White ash is native to the U.S. and grows in USDA Hardiness Zones 3 through 9. It will thrive in clay soils that drain well and can do well in very moist locations. White ash grows quickly when young, but more slowly as the tree matures. White ash can reach 50 to 80 feet in height.
Ginkgo
The ginkgo tree, sometimes called gingko biloba or the maidenhair tree, grows well in clay soil in zones 3 through 8. The ginkgo tree is considered a living fossil, with the ancestors of the species reaching back to the Carboniferous period over 300 million years ago, according to Palomar College botany Professor Wayne Armstrong, in his Wayne's Word website. Gingko trees grow slowly to over 75 feet. Although not native to North America, they grow well in most parts of the U.S.