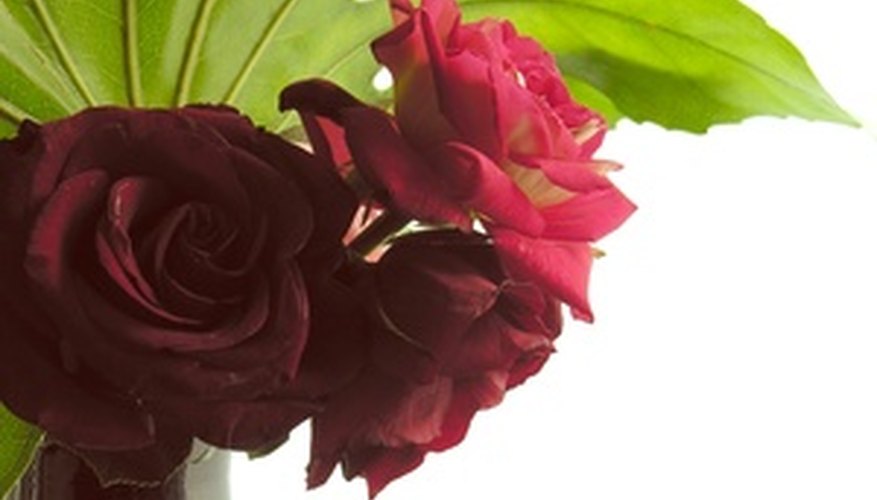 Brown flowers have a rich, deep jewel-tone that is magical when combined into a fresh arrangement or used as a centerpiece at a festive occasion. Grown in a wide range of shapes and sizes, brown flower colors range form deep chocolate browns to russet browns. A warm-colored flower, brown blooms are versatile and when used with other darker blooms or tucked into a bouquet of pale pink flowers like peonies, they create a lovely combination to admire.
Chocolate Cosmos
Chocolate cosmos (Cosmos atrosanguineus) are perennial flowers with a moderate growth rate and brown to black flower. As the name indicates, chocolate cosmos have a chocolate scent to create a mouth-watering design. Growing 1 to 3 feet tall and wide, chocolate cosmos have a moderate growth rate and long, erect slender stems that hold the long-lasting flower heads. A butterfly attractant, chocolate cosmos are ideal flower varieties to plant within a cutting garden or along a flowerbed border. Chocolate flowers are striking planted within containers and can be grown indoors over winter for a burst of color to the home. Chocolate cosmos require full sun only and moist, well-drained soil that is nutrient-rich. The USDA Hardiness Zones for planting are 7 to 11.
Bearded Iris 'Caliente'
Bearded iris caliente (Iris germanica 'Caliente') is a perennial flower with brown velvet-like flowers. Summer blooming, bearded iris grows 4 to 48 inches tall, ideal for lining a back flower border. The flower heads on bearded iris contain six petals, three upright petals and three hanging petals. Down the middle of the flower, a "beard" or fuzzy line runs down for a showy display. Drought resistant, bearded iris make ideal flowers to grow in arid climates. The stems on bearded iris are thick and fleshy. Bearded iris requires full sun and well-drained soil to thrive. Versatile, iris grows in a wide range of soils. The zones for planting are 3 to 8.
Brown Velvet Rose
Brown velvet (Rosa 'Brown Velvet') is a rose bush variety with deep chocolate hues that when paired with other deep flowers creates a striking display. Growing 3 to 5 feet tall and wide, brown velvet roses are extremely fragrant and ideal in fresh cut bouquets. The flower heads on brown velvet roses have a peony-like shape that creates a full arrangement. Brown velvet roses require full sun and well-drained, nutrient-laden soil. To ensure a healthy rose bush, remove the suckers, or shoots, arising form the base of the rose as soon as they are noticeable. The zones for planting are 5 to 9.