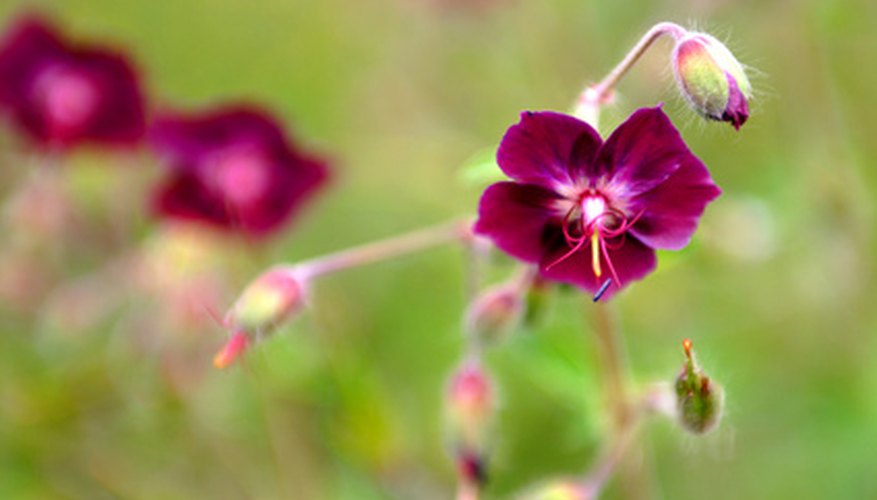 Drying flowers is a process that usually takes a little time, but if time isn't something you have a lot of you will need to find a quicker way. Using your microwave speeds up this process significantly, reducing the time from a couple of weeks to a day or so. With a few materials and small time investment, you can dry your flowers quickly so you can enjoy them sooner.
Pick dead leaves and petals off of the flowers, and inspect the flowers for bugs and loose dirt.
Pour silica gel into a microwave safe container. Cover the bottom of the container making sure that it is at least 2 inches deep. Silica gel is sold in the form of small powdery crystals that change color as moisture is absorbed from blue to pink. You can purchase silica gel at your local florist or craft store.
Stick the stems of the flowers into the silica gel, being sure to space the flowers apart so that they aren't touching each other.
Pour silica gel into the container to cover the flowers gently so as not to damage them. Use a toothpick or a toothbrush to help disperse the gel around and over each of the flowers.
Place the container in the microwave with a separate container of water. This will help to keep the flowers from drying out completely.
Cook the flowers for anywhere from 10 seconds to 3 minutes depending on the type of flowers. Smaller flowers, such as violets, will take less time than thicker ones, such as roses.
Check on the flowers every thirty seconds during their cooking time to ensure that you aren't overcooking them.
Remove the container from the microwave, and cover it with the lid, leaving it cracked for a little air to get in.
Allow the flowers to set for 36 to 48 hours before removing them from the container.
Things You Will Need
Microwave safe container with lid

Silica gel
Tips
Cook like flowers together, as some require longer cooking times than others.

Experiment by cooking one of each flower at a time to find the best cooking time for that specific type of flower.