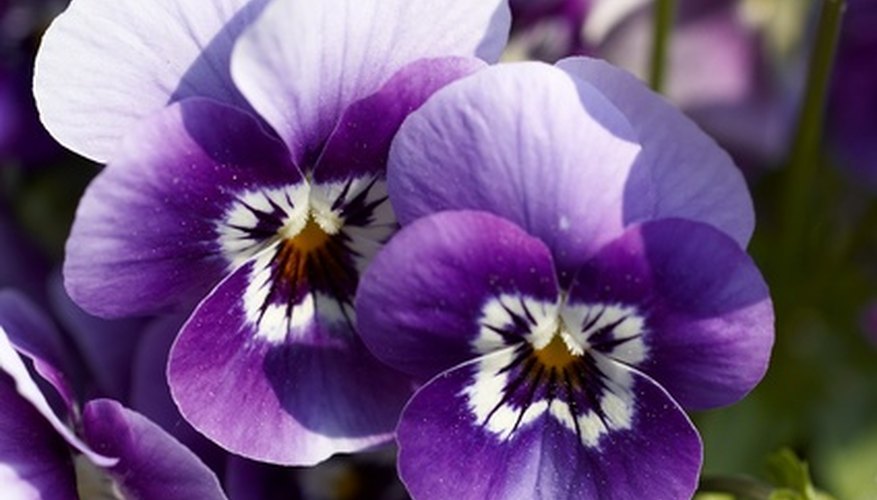 Many gardeners wish to bring more greenery into their lives but don't have the time to tend to picky or fussy plants that constantly demand watering, fertilizing and pruning. There are a variety of plants, however, that require only minimal amounts of care, and can even grow and thrive tucked away in shady locations of the yard.
Pansy
Primarily cultivated as an annual for low-growing flower beds, pansies (Viola x Wittrockiana) are attractive members of the violet family noted for their wide, flat blooms. Available in colors from solids to brightly striped patterns, pansies are grown for their brilliant flowers in containers, hanging baskets and in the garden. Fairly low maintenance, pansies will grow in a range of light conditions, from full sun to partial shade to full shade (although the blooms will be healthier with a little bit of sunlight). Pansies will grow in most soil types, and gardeners with particularly sandy soil should add a little bit of organic matter.
Hosta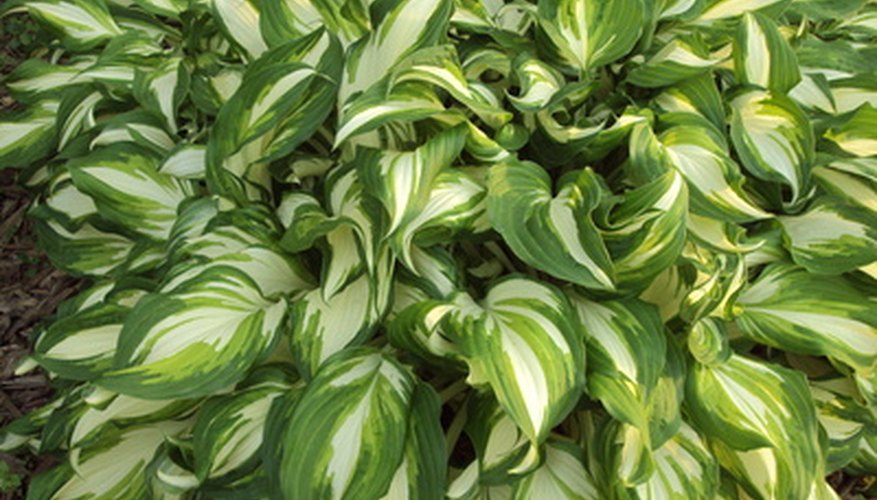 Native to parts of Asia and naturalized throughout much of the world, hosta plants (Hosta spp.) are noted for their ornamental foliage, which often consists of rich green, broad overlapping leaves. Hostas are easy to care for given the right soil conditions: fertile, moist and neutral or close to neutral. Hostas are shade-loving plants that will grow in full shade, although they prefer a touch of morning sunlight.
Needle Palm
Native to the Southeastern United States, needle palm is an exotic looking plant that produces slender, glossy green palm leaves. Fast growing and low maintenance, needle palm is an excellent plant for gardeners who are looking to quickly add some greenery to a shady corner of the garden. Needle palm will tolerate full or partial shade, and while moist, fertile soil is ideal. The plant is fairly adaptable to different soil types.