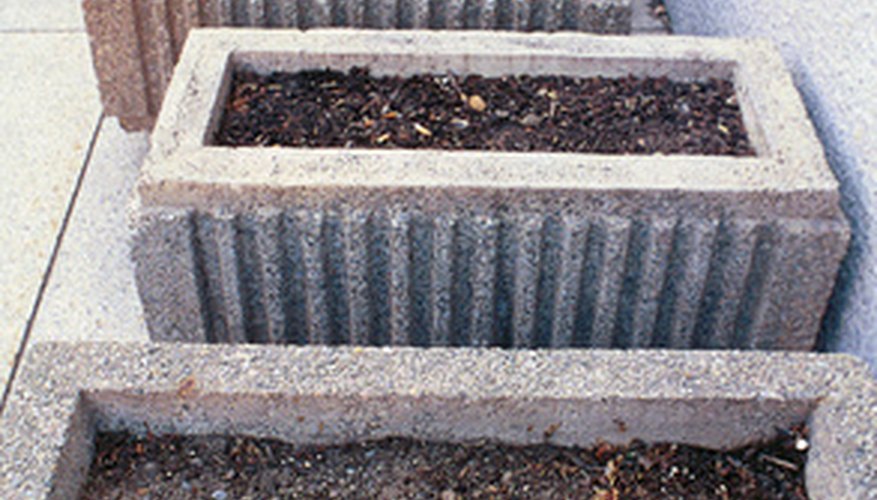 Ever wonder about the little, white styrofoam balls in some potting soils? These balls help increase the air flow in potting soil, allowing more air to get to the roots of your plants. Turns out, potting soil isn't as simple as it looks--it must have the right mix of air, water and nutrition for plants to thrive. Soils may be wet or dry, and depending on the kind of soil you buy, may have different amounts of nutrients. When putting plants in pots, it is important to find potting soil with the right mix of air, water and nutrition for your plant.
Air
The amount of air, or aeration, in potting soil is key to the success of your potted plants. All soil has some level of aeration, and this should be considered when selecting a potting soil. If a soil does not allow enough air to flow to the root system, plants may become oxygen deprived. Sandy soils allow lots of air into the root system, while heavy, clay soils do not.
Moisture
Potting soil is also comprised of some percentage of water, depending on the soil selected. Choices range from sandy, almost dry selections to more moist potting soils, and each has a different amount of water present. Just as relevant is the ability of water to flow through the soil, or permeability of the soil. Peat is the least permeable of soil mixes and does not absorb water well, while sand or pumice-based soils do absorb water well.
Additives
Potting soils may have any number of additives, from coconut fibers to compost to sawdust. These additives may bring nutrients to the potting soil, but they also change the air and water permeability of the soil. For example, adding compost, or any other rich, organic matter, will encourage vigorous root growth and will likely make the soil more likely to retain water. But adding sand or sawdust will help make soil more fast-draining.