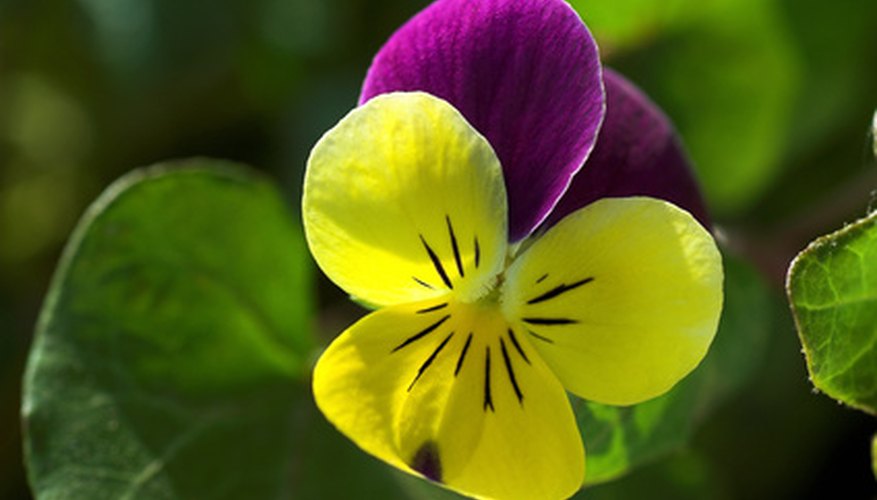 With their bright color and cheery faces very similar to pansies, violas add a touch of whimsy to the flower bed. Once established, violas will return every year, blooming in the cool weather of early spring and summer. Violas, growing no more than 6 inches tall, make good border plants or ground covers and do well in patio containers or window boxes. They're not difficult to maintain.
Plant violas in full sunlight if you live in a northern climate. In southern climates, plant violas where the plants will be exposed to sun during the morning, and in the shade during the afternoon.
Work 3 to 4 inches of compost or manure into the soil with a shovel before planting, along with a general-purpose granular or liquid fertilizer. Apply the fertilizer according to the package directions once every month during spring and summer.
Water violas whenever the soil feels dry to the touch. Violas may need to be watered once or twice a week during hot, dry weather, and less during cooler weather.
Spread an inch of organic mulch around the plants. A mulch such as shredded bark or dry grass clippings will conserve moisture and keep the roots cool during warm weather.