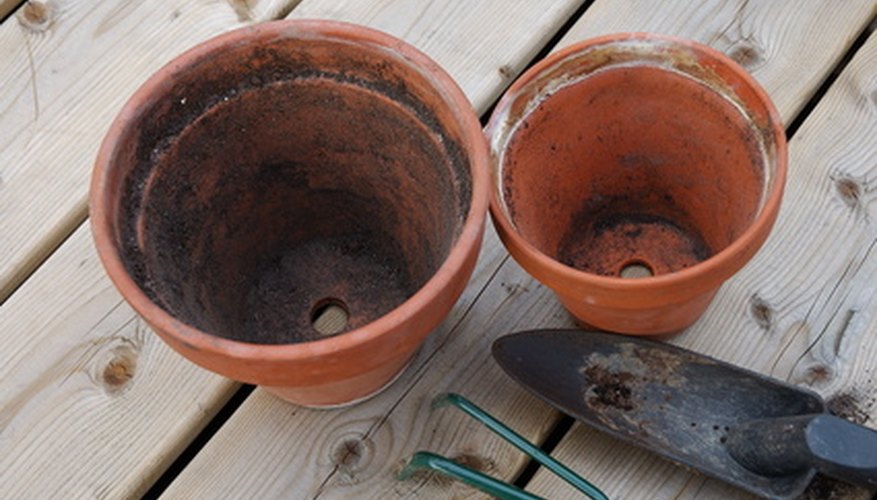 The mandevilla plant, a tender perennial vine, requires plenty of water during the warmer months. While it adapts to coastal conditions, the semitropical mandevilla is sensitive to the cold and needs to dry out during the winter months. Reaching up to 8 feet in height, the mandevilla produces rose-colored blossoms. One way to propagate the plant is by rooting cuttings.
Wet the rooting end of the cutting with water and then insert in rooting hormone, covering about ½ inch of the stem in the rooting hormone.
Fill the container with peat moss-based potting medium, such as equal amounts coarse sand and peat moss.
Insert the cutting into the potting medium, straight down, several inches, rooting end first. Pat down the soil and water thoroughly.
Keep at 70 to 75 degrees F in indirect sunlight, and lightly misted. It will take about a month to root.