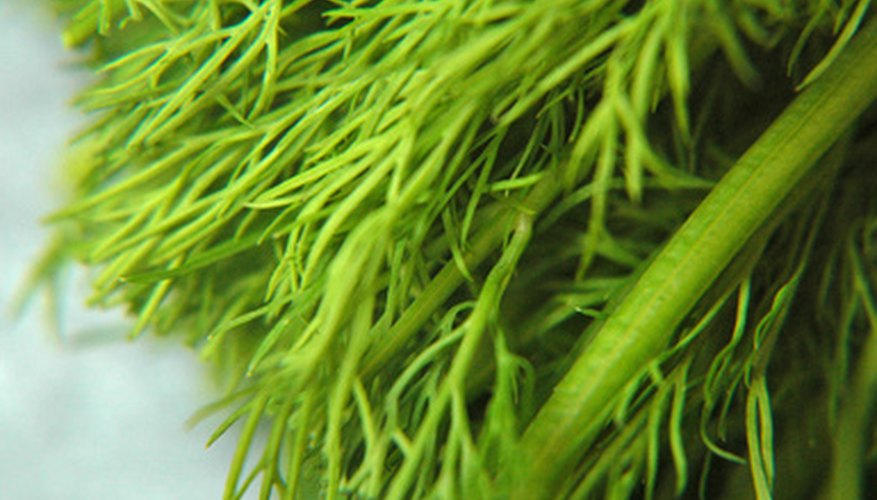 Dill weed is a perennial herb. It can grow up to 2 feet in height with slender stems and thread-like leaves. Dill is very flavorful and aromatic and is used to season many different foods. The most popular use for dill weed is making dill pickles. The seeds of dill weed are used as spice and often added to soups and fish.
Choose an area that will receive full sun for at least 8 hours of the day. It is often best to plant dill in containers so that they can be placed in the sun. For garden growing, choose an area with well-drained soil. Dill weed can also grow well with other herbs.
Select a container that has drainage holes so that the soil will remain moist but not saturated. A rectangular shaped container that is at least 10-inches deep makes an excellent planter for dill. Fill the container with a good potting mix.
Add a few cups of organic fertilizer to the soil before you plant your dill seed. This will provide the proper nutrition for the plants to grow.
Plant the seeds into the container approximately 1/4-inch deep into the soil. If you are planting in a garden, the seeds should be planted in rows that are 2 feet apart to give the plants enough room to spread. Sow the seeds several times during the summer so that you will have a continuous supply of fresh dill.
Water the seeds after they have been planted. The soil should be moist but not saturated. Water the dill daily with a few cups of water to make sure the soil remains moist. This will ensure germination of the seeds.
Harvest your dill by pinching off the leaves or seeds as you need them. Dill weed matures and is ready for harvest approximately 8 to 10 weeks after it has been planted. Dill can be dried and stored or used fresh. It can also be stored in the freezer for future use.
Things You Will Need
Organic fertilizer

Potting mix

Container