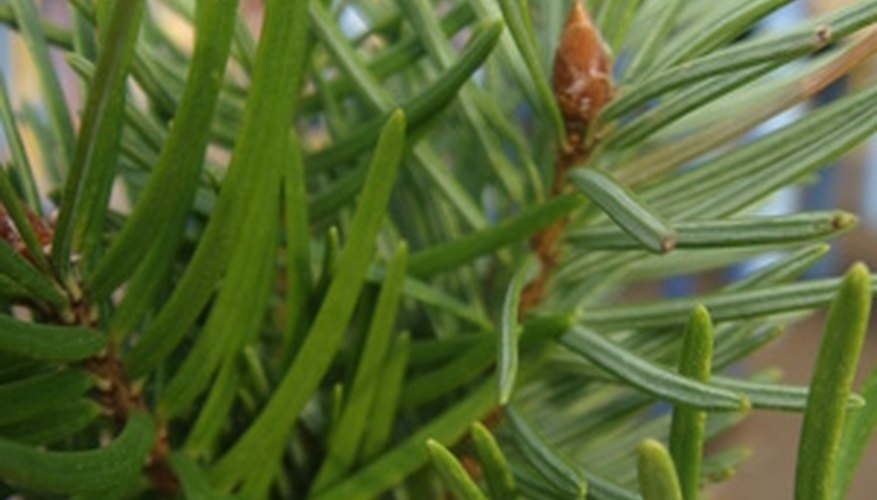 An urn next to a building's entrance is a versatile way to introduce flowers and plant materials while softening the structure's harsh lines. It is also an affordable way to greet visitors with fresh flowers or plants without weekly florist bills. A winter urn poses special problems because of the season's harsh temperatures in most areas. It is possible to fill a winter urn with growing plants, rather than the traditional "evergreen boughs," using small trees and shrubs that are winter-hardy in your region.
Small Evergreens
Small broadleaf evergreens can provide the backdrop to a winter urn. Plants such as holly (Ilex spp.), boxwood (Buxus spp.) or evergreen ivy topiary (Hedera spp.) can be successfully grown in containers in mild winter areas, advises the University of Illinois Extension. A small deciduous shrub which holds its berries all winter, such as Rosa rugosa, can add additional interest, particularly if its branches show an unusual growth pattern, according to Weekend Gardener.
Conifers
Create a mini mountain forest in your winter urn with miniature conifers. Varieties to use include several types of hemlocks (Tsuga spp.), fir (Abies spp.) and cedar (Cedrus spp.). Plant the hardiest varieties recommended for growing in your area. The roots of plants in containers in severe winter areas may freeze solid; hardy varieties will most likely survive these extreme temperatures, says Penn State University Extension.
Red Twig Dogwood
Create a minimalist look with a red twig, or "redosier" dogwood shrub (Cornus sericea var.) in your winter urn. The bright red bark on its branches stands out in the winter landscape, as well as against most building facades. Insert some evergreen boughs among the branches of the shrub for a more lush display. The dogwood will have purplish leaves during spring and summer, with brilliant scarlet-red fall color, giving your urn interest during all seasons of the year, according to the University of Illinois Extension.