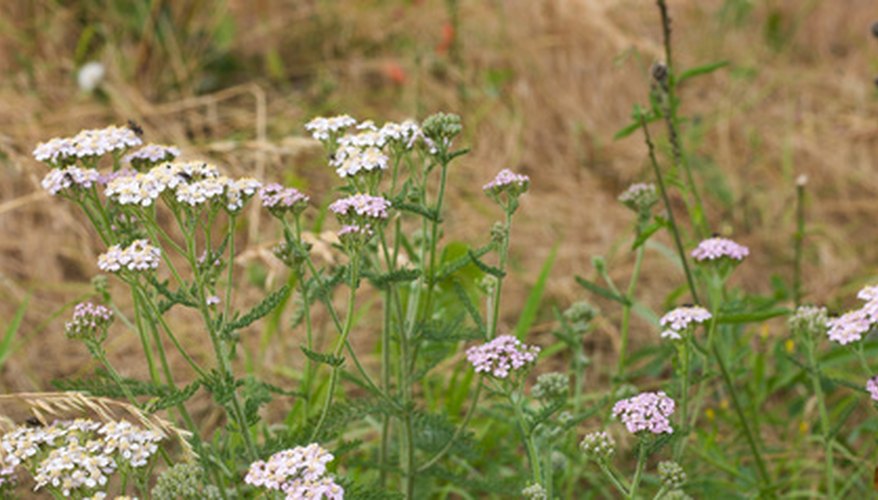 Meriwether Lewis and William Clark were two explorers who traveled over 4,000 miles from the Missouri River to the Pacific Ocean during 1804 through 1806. They traveled through previously unexplored areas of the vast Louisiana Territory, which the United States purchased from France in 1803. One of their tasks was to collect and describe the plants and animals they encountered. During their journey, they discovered about 175 plants.
Flowering Plants
Lewis and Clark discovered many flowering plants that are indigenous to the northwestern United States. These include wild lilacs, Canadian bunchflower, clematis vine, lilies, asters, evening primrose, gayfeather, honeysuckle, Missouri iris, lupine, monkey flowers, western fairy slipper orchid, showy phlox, prairie rose, arrowleaf balsamroot, bluebells, Canada columbine, Lewis' blue flax, purple trillium, mock orange, clarkia, yellow bells and woolly sunflower.
Trees
Among the trees that Lewis and Clark discovered are the following: red alder, Douglas fir, big leaf maple, junipers, mountain ash, burr oak and the Oregon white oak.
Herbs
Plants that are considered herbs were plentiful in the list of previously unknown plants that Lewis and Clark discovered. Included in this category are the following: yarrow, milkwort, miner's lettuce, tarragon, narrow-leaf skullcap, nine-leaf desert parsley, Oregon tea tree, dragon wormwood, tansy, lance-leaf sage and bee balm (wild bergamot).
Fruit
Lewis and Clark also encountered wild fruits, including currants, cherries, cranberries, blueberries, gooseberries, Oregon grape, Osage orange, salmon raspberry and thimbleberries.